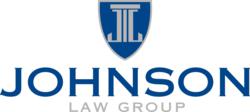 Houston, Texas (PRWEB) October 14, 2011
In the next phase of its awareness campaign, Houston-based mesothelioma law firm Johnson Law Group is educating the public three different mesothelioma cancer, with each distinguished by its source of origin:

Pleural mesothelioma (chest)
Peritoneal mesothelioma (abdominal lining)
Pericardial mesothelioma (lining of tissue around the heart)
"It's vitally important for individuals to understand the different types of mesothelioma, so that they can ask the right questions of their doctor, and conduct additional research and fact-finding,"" noted Nick Johnson, experienced mesothelioma attorney and Principal of Johnson Law Group. "As scary as mesothelioma is – regardless of its specific origin or form – gathering factual information is the key towards getting and benefiting from the most effective possible treatment. This is even more important, given how rare mesothelioma cancer is compared to other cancers."
Pleural mesothelioma accounts for about 75% of all types of mesothelioma. Contrary to popular belief, pleural mesothelioma is not a form of lung cancer. It occurs when inhaled asbestos fibers become embedded in the lining of the lungs, and in turn become chronically infected and cancerous. In some cases, these embedded asbestos fibers can also lead to a condition known as asbestosis, which is a type of lung disease. Typical symptoms of pleural mesothelioma include: persistent cough; shortness of breath; weight loss; fever; swollen neck; swollen face; raspy voice; difficulty in swallowing.
Peritoneal mesothelioma accounts for about 10% of all types of mesothelioma. Peritoneal mesothelioma targets the abdominal lining, and reduces the abdomen's ability to protect organs in the region. It also impedes the abdomen's ability to self-lubricate, which is essential for proper organ shifting and functionality. Typical symptoms of peritoneal mesothelioma include: weakness; loss of appetite; abdominal swelling; bowel obstruction; anemia; nausea; vomiting.
Pericardial mesothelioma is a very rare type of mesothelioma. It targets the lining of tissue around the heart (a.k.a. "the pericardium") and irritates the immune system. It can also create tumours that grow around the heart, constricting movement and function. What makes pericardial mesothelioma so complex and, indeed, confusing is that there is no direct pathway from outside the body to the pericardium. As such, some doctors speculate that pericardial mesothelioma occurs when phlegm and mucous-containing asbestos fibers are swallowed. Others doctors suggest that smaller asbestos fibers are carried out of the lungs by blood, and become lodged in the pericardium as blood is pumped through the heart. Typical symptoms of pericardial mesothelioma include: shortness of breath; persistent coughing; heart palpitations; extremely fatigue.
Individuals who have been diagnosed with mesothelioma cancer and require legal representation to get the compensation and medical treatment funding they are entitled to should contact Johnson Law Group's specialized mesothelioma attorneys at 1-888-311-5522.
Individuals who believe they may be suffering from mesothelioma cancer and cannot locate a doctor who has experience in all forms of mesothelioma are also urged to contact the firm at their earliest possible opportunity for resources and information.
###