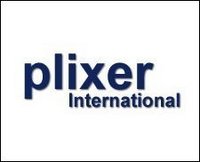 Sanford, ME (PRWEB) July 2, 2008
Plixer International Inc. today announces that it has joined the Riverbed® Technology Alliance Program, a group of complementary technology companies who share a common vision of accelerating data and application performance and delivering significant savings as customers increasingly use the wide area network (WAN) to enable global business. The Riverbed award-winning Steelhead® wide-area data services (WDS) appliances support NetFlow, which can be collected and analyzed by Scrutinizer NetFlow Analyzer from Plixer International.
Riverbed provides the first and only comprehensive WDS solution. The Steelhead appliances address the issues that affect application performance over the WAN, dramatically improving the performance of applications that companies and knowledge workers rely on everyday - including file sharing, email, backup, document management systems, IT tools, as well as ERP and CRM solutions. With Riverbed, these applications can be accelerated typically between five and 50, and even up to 100, times faster.
Plixer International is offering a free copy of Scrutinizer NetFlow & sFlow Analyzer for two NetFlow sending devices to any Riverbed customer or to any company evaluating the Riverbed solution. Contact your Riverbed or Plixer representative for details.
Scrutinizer System Requirements:
System requirements can vary depending on specific product implementations. Operating platforms include Windows 2000/2003/XP.
Pricing:
Scrutinizer is free; however, there are commercial versions available with additional features. Prices include $1,995 for 5 routers, $4,995 for 25 routers, or $8,995 for unlimited routers. For more information on Scrutinizer product pricing visit our Purchase Options page.
Evaluation:
Complete the Download Request Form to receive the 7 day evaluation of Scrutinizer or to get the free version with no expiration.
About Plixer International, Inc.
Plixer International, Inc. (http://www.plixer.com) develops and markets network management and analysis tools to the global market. All of the tools are built from the ground up with valuable feature sets and ease of use in mind. plixer tools have been used to analyze and troubleshoot irregular traffic patterns by IT professionals with some of the largest networks in the world, such as CNN, The Coca-Cola Company, Abercrombie & Fitch, Lockheed Martin, IBM, Regal Cinemas, Raytheon, and Eddie Bauer.
###