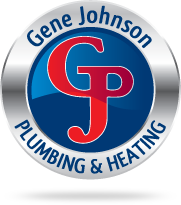 Efficient, friendly, on-time.
Seattle, WA (PRWEB) December 02, 2012
Gene Johnson Plumbing in Seattle WA is helping residents stay comfortable during the cold winter months by hiring more high quality Seattle plumbers for emergency plumbing services. Since 1976 the local plumbing company has been servicing various plumbing needs. Their five star rated service has attracted new and old residents alike to use the trusted plumbing company.
Get a Free Accurate Plumbing Quote
One customer reported, "Efficient, friendly, on-time. Carlos patiently answered all of our questions and showed us the camera view of our plumbing so we knew what he was doing to fix our problem. Thanks to him and his great crew!" Their friendly, honest, and hard working manner has won the company quite a large following of Seattle residents.
Plumbing is a difficult job. Most people don't think about their pipes day in and day out so when they break, it's a big deal..and more often then not a big mess. That's why having a fast, affordable, and trusted plumber to call is a big bonus. They can help residents quickly asses the damage and send a plumber out right away to fix the problem.
Customer service is imperative to Gene Johnson Plumbing. Travis of Seattle says, "Customer Service is Outstanding!! We live a busy life,.. so having a company show up on time impressed US!!! Just flushed competitors bids... Thank you Gene Johnson Plumbing!" With so many years in the business Gene Johnson does bring a lot of experience to the table. Experience can mean the difference between a big mess or a fast repair.
Get a Free Accurate Plumbing Quote
About Gene Johnson Plumbing
When it comes to plumbing & heating projects, Gene Johnson Plumbing & Heating is an excellent choice. There really is a man named Gene Johnson who lives here in Seattle. He started the company in 1976 and his family still owns and operates the company today.
Gene Johnson provides a quality service, giving Seattle residents options and letting them choose what they want to do. The Owners say, "We do what we say we will do, stick to the prices we quote and you will even feel comfortable with us in your home. Our warranties and guarantees ensure the work long after we leave your home".
Gene Johnson Plumbing
10011 Greenwood Ave N
Seattle, WA 98133
206 792 7495