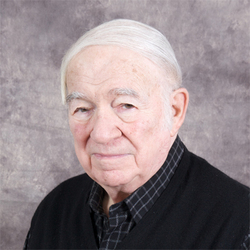 We readers travel every step of that Silk Road with Carmine because we not only see it so clearly through his eyes, but because he creates a journey so relevant to his own life--and our lives as well.
Northampton, MA (PRWEB) February 15, 2011 -
Tom Howard Books is pleased to announce the results from its eighth annual Tom Howard/John H. Reid Poetry Contest. Carmine Dandrea of Pine City, New York won first prize and $3,000 for his poem "On the Silk Road". Hundreds of entries were received from around the world.
Dandrea's colorful narrative chronicles a journey on camelback through diverse regions of China where ancient ways of life persist, from the stark desert to the sensual overload of the bazaars and the tranquil splendor of Buddhist temples. The travelers return to their modern American lifestyle with a new awareness of the omnipresence of the sacred. Contest judges John H. Reid and Dee C. Konrad said, "The setting is perfect, the language apt, the philosophy sharp... We readers travel every step of that Silk Road with Carmine because we not only see it so clearly through his eyes, but because he creates a journey so relevant to his own life--and our lives as well."
Second prize of $1,000 went to Berwyn Moore of Erie, Pennsylvania for "An Argument with Semonides on His 'Types of Women'", a feminist bestiary that is no less charming for the sharpness of its wit. The judges said, "The ancient poet, Semonides, viewed women as a plague created by the gods to disturb the mental tranquility of men. He caricatures women by dividing them into ten types--eight animals, plus mud and the sea. Only the industrious bee seems worthy of praise. Berwyn Moore not only strongly disagrees with this primitive analysis, but cleverly and ingeniously argues her contrary point of view."
Dorothy Anne Spruzen of McLean, Virginia won third prize and $400 for "Sphinx Dust", a dialogue between scholarly speculations about the Egyptian Sphinx and the imagined thoughts of the famous statue itself. The judges said, "In Dorothy Anne Spruzen's most commendably imaginative approach, she expertly examines the Sphinx's legends and traditions from both thoroughly historical yet introspectively poetic viewpoints."
Laurence W. Thomas of Ypsilanti, Michigan won fourth prize and $250 for "Soon Shall the Winter's Foil Be Here", a sestina that uses a phrase from Walt Whitman as both its title and the source of the teleutons, or ending-words, for each line. The judges said, "Although the writer's many forecasted concerns are familiarly matter-of-fact, he presents them all in an expressively poetic fashion, and even imaginatively resolves to regard winter not as autumn's rival but as a foil."
Eight Most Highly Commended Awards of $150 each went to Eileen Baland, John Barrale (two awards), Ellen Ficarra, Netta Gillespie, Carlos Andrés Gómez, Debra Gundy, and Lynn Veach Sadler. The winning entries are published online at http://www.winningwriters.com/contests/tompoetry/2010/tp10_pastwinners.php
About Tom Howard Books and John H. Reid
The Tom Howard/John H. Reid Poetry Contest accepts original poems of any length, style or theme. Both published and unpublished works are accepted. The current contest opened on December 15, 2010 and will be accepting entries through the postmark deadline of September 30, 2011. The prize pool is $5,550, with a top prize of $3,000. Entries are accepted online and by mail. For guidelines, please see http://www.winningwriters.com/tompoetry
Contest sponsor and final judge John Howard Reid has himself won first prizes and other awards in prestigious literary events. A former journalist and magazine editor, he is the creator of Merryll Manning, the Miami-based police sergeant who made his debut in Merryll Manning: Trapped on Mystery Island. He has also published several historical novels, a collection of poetry, a guide to winning literary contests, and over fifty books of film criticism and movie history. He lives in Wyong, Australia. Mr. Reid is assisted in the judging by Dee C. Konrad. A leading educator and published author, Mrs. Konrad was Associate Professor in the English faculty of Barat College of DePaul University, and served as Dean of Liberal Arts and Sciences for the year 2000-2001.
About Winning Writers, Inc.
Winning Writers assists Tom Howard Books with contest administration. We have been selected as one of the "101 Best Websites for Writers" by Writer's Digest for six years in a row (2005-2010). Our online database, Poetry Contest Insider, includes complete guidelines and rankings for over 750 poetry contests, plus over 300 of the top fiction and essay contests. Our free email newsletter offers news about quality free contests and literary resources. It has over 35,000 subscribers.
Winning Writers was founded in 2001 by Jendi Reiter and Adam Cohen. Learn more at http://www.winningwriters.com
###