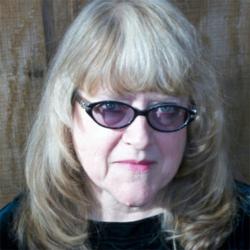 Ragan's sequence of a dozen sonnets pays elaborate tribute to the vanished world of the Incas.
Northampton, MA (PRWEB) February 15, 2013
Winning Writers and Tom Howard Books are pleased to announce the results from the tenth annual Tom Howard/John H. Reid Poetry Contest. Jacie Ragan of Hannibal, Missouri won first prize and $3,000 for her poem "In the Shadow of the Condor". Hundreds of entries were received from around the world.
Ragan's sequence of a dozen sonnets pays elaborate tribute to the vanished world of the Incas. Absorbed in the rhythms of the seasons and their often-bloody rituals, these vital, earthy people seem to exist in an eternal present. Yet the final section suddenly returns us to contemporary times: no trace remains of this colorful empire, and only the condors soar above Machu Picchu much as they did hundreds of years earlier.
Nicole Grace of Santa Fe, New Mexico and Gail Walsh of Cohasset, Massachusetts tied for second place, with both poets receiving the full prize amount of $1,000. Rich in nature imagery, Grace's poem "Illusion" segues from a hummingbird's fascination with Christmas lights to a meditation on our own limited perceptions.
Walsh's heart-rending "The Play Has Closed" exposes a darker sort of illusion, using the extended metaphor of a dramatic performance to depict the burden of living with an alcoholic.
Helen Leslie Sokolsky of New York, New York won third prize and $400 for "The Coat", an absorbing and surprising narrative about the aftermath of a near-fatal accident. Vernon Waring of King of Prussia, Pennsylvania won fourth prize and $250 for "Not a Poem", a sardonic compendium of poetic cliches that the author is determined not to write about. Special to this year, a $250 prize for best humorous poem went to Sherwin Kaufman of New York, New York for "Child's Play", his light verse about a literary prodigy.
Six Most Highly Commended Awards of $150 each went to Bill Cento, Maureen Flannery, Fred Flickinger, Nirupama Kotru, Robert B. Robeson, and Myron L. Stokes. The winning entries are published online at Winning Writers.
About Tom Howard Books and John H. Reid
As of the 2013 contest cycle, Tom Howard Books is combining its Tom Howard/John H. Reid Poetry Contest and its Margaret Reid Poetry Contest for Traditional Verse into the Tom Howard/Margaret Reid Poetry Contest. This contest accepts original poems of any length. Both published and unpublished works are accepted. $5,500 in prizes will be awarded, including $2,000 for a poem in any style and $2,000 for a poem that rhymes or has a traditional style. Entries are accepted both online and by mail. The deadline is September 30, 2013. For guidelines, please see http://www.winningwriters.com/tompoetry
Contest sponsor and final judge John Howard Reid is a former journalist and magazine editor who has published several novels and collections of poetry, a guide to winning literary contests and fifteen books of film criticism and movie history. He lives in Wyong, Australia. Mr. Reid is assisted in the judging by Dee C. Konrad. A leading educator and published author, Mrs. Konrad was Associate Professor in the English faculty of Barat College of DePaul University, and served as Dean of Liberal Arts and Sciences for the year 2000-2001.
About Winning Writers, Inc.
Winning Writers assists with entry handling and publicity for the Tom Howard/Margaret Reid Poetry Contest and other literary contests sponsored by Tom Howard Books. Winning Writers is today's leading source for literary contest information. We have been selected as one of the "101 Best Writing Websites" by Writer's Digest for eight years in a row (2005-2012). Our online database, Literary Contest Insider, ranks and profiles over 1,250 literary contests.
###