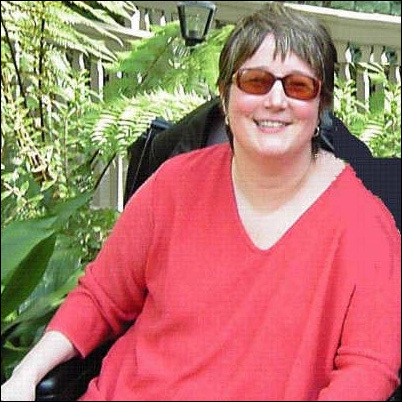 101 Best Web Sites for Writers
Northampton, MA (PRWEB) September 15, 2006
Tom Howard Books is pleased to announce the results from its third annual Margaret Reid Poetry Contest for Traditional Verse. Susan Keith of Los Angeles won first prize and $1,000 for her poem "Remembrance". Over 3,000 poems were received from around the world.
Due to the high quality of the entries received, the contest sponsor decided to award $1,000 more than the originally promised prize purse of $3,500, confirming this as one of the largest contests for traditional verse in the English language.
Keith's moving poem is a first-person narrative in the voice of Jacqueline Kennedy Onassis, in which the legendary First Lady looks back on the hopes and ideals that were tragically cut short by John F. Kennedy's assassination. Keith breathes new life into these familiar details by making the reader feel Jackie's quiet strength and deep devotion to her husband. The judges said, "The title is aptly chosen for this engrossing presentation of historical detail about a feminine icon of courage. Deftly utilizing a first-person narrative, the poet discusses with honesty, clarity, yet latent sympathy, the progression of events that molded the public life of Jackie Kennedy Onassis." Read this poem.
Second prize of $400 went to Kristopher Smotherman for "Papa Bill". This poem takes the reader on a journey from judgment to compassion, as the narrator tries to square memories of his grandfather's sometimes brutish behavior with the knowledge that he risked his life to save another.
Jacqueline Cooke of Tasmania won third prize and $200 for her poem "Fragments from Crete". In this dark, sensual poem, the passions of mythological gods and monsters continue to flow through the modern landscape, blurring the boundaries between past and present, life and death. Ms. Cooke also won third prize in last year's contest.
High Distinction awards of $100 each went to George R. Adams, Michael Burch, Lucille Lang Day, Christina Lovin, Judith Pacht, David J. Rothman and Frank Salvidio. Ten Highly Commended prizes of $70 and 30 Commended prizes of $50 were also awarded.
The top three winning entries are published online at WinningWriters.com.
About Tom Howard Books and John H. Reid
The Margaret Reid Poetry Contest for Traditional Verse accepts original poems of any length. Both published and unpublished works are accepted. Traditional verse is broadly defined as any form of poetry that has been in circulation for 50 years or more. Poems should follow some kind of formal or informal pattern, which might involve rhyme, meter, line length, or repetition. The next contest will open for entries on November 15, 2006, with a postmark deadline of June 30, 2007. Entries are accepted online and by mail. Guidelines are available at WinningWriters.com.
Contest sponsor and final judge John H. Reid is a former journalist and magazine editor who has published several novels, a collection of poetry, a guide to winning literary contests and fifteen books of film criticism and movie history. He lives in Wyong, Australia. Mr. Reid is assisted in the judging by Dee C. Konrad. A leading educator and published author, Ms. Konrad was Associate Professor in the English faculty of Barat College of DePaul University, and served as Dean of Liberal Arts and Sciences for the year 2000-2001.
About Winning Writers, Inc.
Winning Writers assists with entry handling and publicity for the Tom Howard/John H. Reid Short Story Contest and other literary contests sponsored by Tom Howard Books. Winning Writers is today's leading source for poetry contest information. We have been selected as one of the "101 Best Web Sites for Writers" by Writer's Digest (2005 and 2006). Our online database, Poetry Contest Insider, ranks and profiles over 750 literary contests. Our free email newsletter offers news about free poetry and prose contests and quality literary resources.
Winning Writers was founded in 2001 by Jendi Reiter and Adam R. Cohen. Learn more at WinningWriters.com.
###