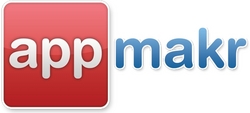 AppMakr completely flips the app creation paradigm by enabling anyone to make a high quality iPhone app in under an hour, for as little as $199.
Washington, DC (PRWEB) January 4, 2010
AppMakr (http://www.AppMakr.com), the new service that allows anyone to make an iPhone application, officially launched today. AppMakr is offering a $99 discount coupon for the first 1,000 users through January 15, 2010. Use coupon "LAUNCH" at checkout. AppMakr was created by PointAbout, Inc.
"We are very excited about this launch," said Sean Shadmand, Chief Strategy Officer of PointAbout, Inc. "We have created a service that enables easy content distribution to the iPhone in a highly monetizable way. iPhone apps often cost more than $10,000 and take weeks or months to create, making the decision to execute a mobile strategy a difficult one. AppMakr completely flips this paradigm by enabling anyone to make a high quality iPhone app in under an hour, for as little as $199."
Steve Smith of MinOnline compared AppMakr's iPhone applications favorably to the much more expensive CNN iPhone application, billing apps created by AppMakr as "smart mobile architecture."
AppMakr offers, for the first time, a "What You See is What You Get" WSYWIG interface for creating a fully native iPhone application. Users can enter a website URL or keywords and AppMakr will create a sample iPhone app in under 30 seconds built from that content.
Users can then customize the iPhone application by:
1. Adding content feeds, including Twitter, RSS, iTunes podcast, Flickr, YouTube, Blogger, mp4, and others
2. Changing the app's branding, including the icon, splash screen, tab icons, header image, and text colors
3. Monetizing the app by charging for it on iTunes, or by adding ads from AdMob, Medialets, DoubleClick and Google AdSense
Publishing the app to the iTunes App Store is as easy as choosing between two options:
· The Easy Way: AppMakr publishes your app for $199
· You're In Control: Publish under your own brand for $499.
Full pricing details are available http://www.AppMakr.com/pricing
AppMakr is created by PointbAbout, Inc. (http://www.PointAbout.com) PointAbout creates custom iPhone apps for some of the largest brands on the planet, including The Washington Post, Gannett, Burger King, and others. Contact Daniel R. Odio at Daniel(dot)Odio(at)PointAbout(dot)com or 202.250.3846.
###