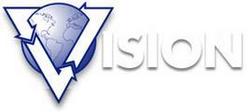 This program is just one of many improvements we are making at Vision to assist our customers with the procurement and ongoing maintenance of their point of sale system. Our focus will continue to be to create value for our customers through the management of their entire POS life-cycle
Glenview, IL (PRWEB) July 12, 2008
Vision Point of Sale, Inc., a leading provider of products and services that support the point of sale marketplace, announced today its selection of Popular Equipment Finance (PEF) a subsidiary of Banco Popular as its preferred equipment leasing provider.
With this relationship, Vision will be able to offer its customers a variety of affordable and competitive leasing options that make the purchase of new point of sale systems easier and more cost-effective. "We conducted an extensive review of equipment leasing companies and found that Popular Equipment Finance was a great fit with Vision and, more importantly, our customers," states Vision President and COO Jeff Nixon. "With our preferred program in place with Popular, we can now offer a variety of financing options that fit all equipment needs, from the very small like a barcode scanner to the very large." Some of the features offered by the new program include variable term lengths, down payment flexibility, 100% financing and no lease prepay penalties after twelve months. In addition, Vision and PEF are offering an introductory special now through August 31st, including special rates and the waiving of doc fee's. Contact Vision directly for more details.
"This program is just one of many improvements we are making at Vision to assist our customers with the procurement and ongoing maintenance of their point of sale system. Our focus will continue to be to create value for our customers through the management of their entire POS life-cycle," says Nixon.
"We are very pleased to have been chosen by Vision as their financing source for their customers" added Fred Van Etten, President of Popular Equipment Finance. "Vision is a high quality vendor that has proven to be successful in their marketplace and these financing tools will enable them to grow their revenues even faster, we are delighted to add them to our valued customer base"
About Vision Point of Sale, Inc.
Based in Glenview, Illinois, Vision Point of Sale, Inc. is a leading provider of products and services that support the point of sale marketplace. More specifically, Vision's provides complete life-cycle POS capabilities to keep its customer's POS and kiosk devices and systems working at optimal effectiveness. An extensive inventory of newly refurbished point of sale products, new OEM point of sale equipment, and global sourcing capabilities are complimented by a complete suite of product support services including installation, de-installation, staging, depot maintenance and field repair. For more information, visit: http://www.visionpos.com.
About Popular Equipment Finance
Popular Equipment Finance is a subsidiary of Banco Popular North America (BPNA). Ranked as the 39th largest bank-owned financing company in the United States, Popular Equipment Finance provides small to mid-ticket commercial, healthcare, manufacturing, and veterinary equipment financing throughout the United States, Puerto Rico and the U.S. Virgin Islands. For more information, visit: http://www.popfinance.com.
About Banco Popular
Banco Popular North America, headquartered in Chicago, Illinois, is one of the leading community banks in the U.S. with more than 140 branches in California, Florida, Illinois, New Jersey, New York and Texas. Its core businesses include retail and commercial banking services, mortgage and consumer lending, and investment services. Banco Popular ranks among the top five Small Business Administration lenders in the country. Banco Popular North America is a subsidiary of Popular, Inc. (NASDAQ: BPOP). For more information about Banco Popular North America, visit the company's Web site at http://www.bancopopular.com.
###