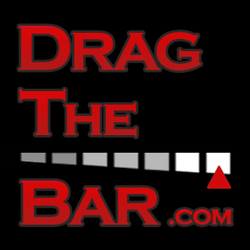 Way of the Poker Warrior is a brilliant reminder on how to recapture the enthusiasm for learning poker wisdom that we all had when we started playing the game.
Las Vegas, NV (Vocus) July 9, 2010
Paul "GiantBuddha" Hoppe, a fourth-degree black belt in taekwon-do and instructor at up-and-coming poker training site DragTheBar.com , combines the two disciplines in his new book, Way of the Poker Warrior. The book, which was published by Portland-based Imagine Media, LLC, will be released to the public today and is for sale at GiantBuddhaPoker.com.
Way of the Poker Warrior also includes forewords from DragTheBar.com CEO Hunter Bick and lead instructor Dusty "Leatherass" Schmidt. The book is already receiving rave reviews, including one from Poker News, which wrote, "Way of the Poker Warrior is a brilliant reminder on how to recapture the enthusiasm for learning poker wisdom that we all had when we started playing the game."
Buyers of Hoppe's book will receive a free 30-day trial on DragTheBar.com, the website also announced today.
Hoppe is both a Manhattan-based martial arts instructor and a highly successful mid-stakes Limit Holdem pro known for his work ethic, attention to detail and complete devotion to his two passions. In Way of the Poker Warrior, Hoppe applies one discipline to the other, detailing a remarkably clear-eyed approach to winning poker that he says he's used to achieve acclaim and a six-figure income as a player and coach.
"The coolest thing about Paul's book is that he manages to turn his theories into advice a poker player can use immediately," Imagine Media CEO Scott Brown says. "This is not a book full of analogies and metaphors; it's not vague kung-fu-speak. His advice is useful and real, and it's written in a way that makes it incredibly practical and fun to read."
Emphasizing discipline in preparation, play and conduct, Hoppe grounds his theories in hard-and-fast applications to the game, including 29 hand samples taken from Limit and No Limit Holdem, Pot Limit Omaha and multi-table tournaments.
Schmidt, a No-Limit pro whose own book, Treat Your Poker Like A Business, received worldwide acclaim earlier this year, said the advice in Hoppe's book helped him reverse a slump that had him running $400,000 behind expected value over 28 months.
"My monthly income was plunging from $100,000 to zero," Schmidt says. "Paul's advice was so incredibly useful. He simplified things for me and suddenly it was clear what I was doing wrong: practicing ineffectively, playing too many hands, misjudging people's ranges, playing emotionally, getting into spots I shouldn't have … I was on autopilot, and at the same time I was miserable. He changed all that and got me back to enjoying poker again."
Jared Tendler, a celebrated mental coach and DragTheBar.com instructor, says Hoppe's book will be useful to amateurs and pros alike.
"Paul's dedication, discipline and poise are a model for any player," Tendler says, "especially established players looking to shore up bad habits."
Hoppe says his goal was to simply make playing poker more profitable and enjoyable for his readers, and that the release of his book is the realization of a goal that's been long in the making.
"I came up with the idea for the book almost 10 years ago, and I've dreamed of becoming a published author for almost 20 years," Hoppe said. "Publishing my first book is truly a dream come true."
Hoppe is perhaps most famous for his 2010 "Poker Grindathon," a challenge he completed this spring during which he locked himself in his apartment building for 28 days, playing 80,000 hands and leveraging the publicity to raise money for charity. He says he applied the same single-mindedness to writing Way of the Poker Warrior.
"I throw everything I have into whatever it is I'm doing," Hoppe said. "I wrote and revised the book in six weeks. I do my best work in marathon sprints."
Bick says he hadn't originally considered having a Limit Holdem component to DragTheBar.com when he founded the site two years ago, but a conversation with Hoppe convinced him otherwise.
"Paul got me to look at some of his previous coaching videos, which were brilliant," Bick said. "He had a vision and wanted to be a part of creating something special, and that's just what he'd done. Three months after he was hired, he'd made nearly 50 videos — the industry standard would have been around six. Now Limit Holdem is our second most-popular forum, and it's all thanks to Paul."
Hoppe is a fourth-degree black belt with Taekwon-Do International, which qualifies him as a "master." He has taught martial arts for nine years — roughly as long as he's been a black belt. For two years, he was the head instructor of a Dojang in Times Square.
As a poker professional, Hoppe is known for his detailed and efficient combo analysis. He first played live poker professionally from 1999-2000. This included $20/$40 Limit Holdem and Seven Card Stud, some Omaha 8 and Stud 8, and $5/$10 No Limit. After several years away from the game, he returned to poker in February 2006 with a $100 deposit bonus. He built his bankroll from that free $100 into a six-figure income, going from $.50/$1 to $10/$20, $15/$30, and $30/$60, which he plays today.
Hoppe has maintained a very solid 1.5BB/100 win rate over the last 30 months. His Heads Up win rate is 5BB/100. In 2007, 2008 and 2009, he was able to double his poker income from the previous year. He's known as a versatile player, mixing Limit, No Limit, Omaha, Stud, and Triple Draw.
He has coached poker for more than two years, including about 50 private students, and is an instructor at DragTheBar.com, for which he has made more than 50 poker videos.
Hoppe is in Las Vegas for the World Series of Poker, where he made it through Day 1 with $42,700 in chips and managed to bust Dan Shak, winner of the $100,000 buy-in event at the Aussie Millions. He'll pick up where he left off when play resumes Saturday.
DragTheBar.com boasts affordable memberships and rakeback options at a variety of poker rooms. The site's poker training videos and poker software are not digital-rights managed (no DRM) and are compatible with iPods and other MP3 players. Alongside poker, the site also offers backgammon, coached by world champion Bill Robertie.
There is no sign-up fee for joining DragTheBar.com, which has one membership level for all stakes and multiple payment options. The site is presently offering a 7-day free trial to all prospective members.
###