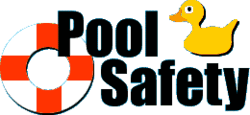 Taking the necessary steps to eliminate the hazards of owning a pool with children is simple if you follow these simple tips.
Orlando, FL (PRWEB) March 25, 2013
With winter drawing to a close, and warmer weather approaching throughout the United States, there are new safety concerns that are likely at the forefront of many people's minds. One of the biggest safety concerns during the summer is residential pool safety. While commercial pools have lifeguards and numerous other safeguards against accidents and drowning, often important safety precautions are overlooked when it comes to residential or unmonitored pools.
AlarmSystemReport.com, a site providing home security alarm system reviews of the best home alarm systems in the country, put together a brief list of tips that can help prevent residential pool accidents and deaths.
Alarm System Report is an independent, third party resource that provides information on topics such as the best alarm systems for children.
1. Install a fence that is at least four feet tall around the entire perimeter of the pool area. The fence should utilize self-closing and self-latching gates. It's not just a personal pool that should be safety fenced. Neighbors should also have fences around pools, particularly neighbors that are located within a close proximity to a home with children.
2. If a house serves as the fourth side of a fence, research do it yourself alarm systems that can serve as a door alarm. A door alarm will alert a home's residents if a child has opened a door leading to the pool area.
3. Surface wave alarms or underwater alarms can be a great safety precaution for families with both pools and children, particularly children under the age of five.
4. Remove tree limbs that hang over a pool area, as well as chairs, ladders and other objects from around pool areas that could be used by children to climb over a fence surrounding a pool.
5. Keep all grates and drain covers in good working order, and ensure that these devices are always securely in place. Even if a child knows how to swim, it is often accidents involving entrapment of hair, clothing or body parts in grates and drains that lead to deaths by drowning. Drain covers should be compliant, and for a pool owner that is unsure, a pool or spa specialist can assist in determining whether or not covers are fully compliant.
6. When leaving a pool, remove all toys. Toys can potentially serve as a way to entice children into entering a pool when unattended, so take away the temptation provided by these items.
7. Always keep a cellular or portable telephone nearby when a children is swimming, in case of emergency.
About the Company
AlarmSystemReport.com is an independent, third party site dedicated to providing consumers with reliable, trusted reviews and rankings of the top home alarm systems throughout the country. All reviews are conducted by a team of security experts, and cover a broad range of safety and security concerns.