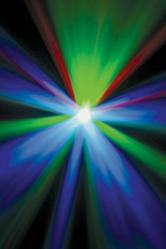 North Berwick, Maine (PRWEB) March 28, 2013
Portable Piano Outlet's decision to carry on the March Madness store-wide sale was directed by consumer interest.
"We have experienced tremendous growth," states Crystal Normand, owner and founder of PortablePianoOutlet.com, who took a 24-year "break" from playing the piano herself. "What better way to show our appreciation than with discount coupons to say thank you!"
"Being raised in a big basketball family, we wanted to share our enthusiasm by offering great deals," describes Normand. "There was such an outpouring of interest and excitement we decided to continue it for another month."
Visitors to PortablePianoOutlet.com will enjoy anywhere from $25 off a purchase of $100 all the way up to $100 off purchases of $600 or more for the entire month of April.
In addition to offering musicians the same level of service that current customers receive, anyone interested can sign up for the free monthly newsletter to receive valuable coupons and announcements about upcoming contests and special sales.
Anyone interested in learning more about the special promotions at Portable Piano Outlet, or to see the numerous musical instrument lines, can visit PortablePianoOutlet.com for more information. One can also find a variety of ideas included in the catalog, consisting of sheet music, musical gifts, keyboard bags, benches, children's instruments, band and orchestra instruments, and all related accessories.
Portable Piano Outlet, one of the nation's leading up-and-coming musical instrument sales companies, provides a one-stop resource for musicians from the very beginner to the seasoned professional. PortablePianoOutlet.com is based out of North Berwick, Maine and is fueled by the love of music.