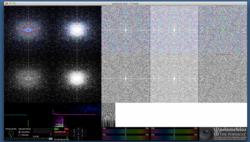 The Portacle Biofeedback software system is hard to explain, yet simple to use. It yields powerful results and is extremely complex under the hood, however in a short time anyone can be up and running using it
Los Angeles, CA (PRWEB) February 22, 2013
Mind machines has made The Portacle biofeedback software system available today. This innovative software system was developed by Don Estes and is a powerful tool and fascinating window into the subconscious mind. Mindmachines.com is the official distributor of the Portacle software.
"The Portacle Biofeedback software system is hard to explain, yet simple to use. It yields powerful results and is extremely complex under the hood, however in a short time anyone can be up and running using it. Another added benefit is that it is both Mac and PC compatible. Mindmachines.com is proud to offer the Portacle. Initial feedback from users of the Portacle ranges from fascination to awe. As a tool to enhance inner exploration or as a hack into the subconscious mind the Portacle offers users a unique tool to aid in personal development and application of the law of attraction.", says Fred Williams, mindmachines.com product specialist.
The Portacle sells for $299 and is available in both Mac and PC format. Orders for the Portacle are delivered by email and download links following completed orders.
For more information about the Portacle Biofeedback Software System or mind machine software or technology visit mindmachines.com.