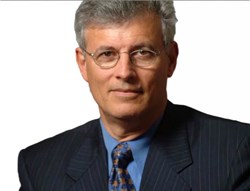 Bill, I have been teaching at the university since 1965. Your materials and DVD's are first rate, and the best educational materials I have ever seen!
Wixom, MI (PRWEB) March 21, 2013
Those who want to understand ETF trading better so that they don't fall prey to the traps and pitfalls that comes from insufficient knowledge and results in financial losses can highly benefit from the Portfolio Prophet created by 'Bill Poulos' at Profits Run. For most inexperienced as well as experienced traders, it is very difficult to judge when it's a good time to start and stop trades. Because the ETF market can be a bit risky, Portfolio Prophet has been designed to give traders the knowledge they need to minimize risk by seeing the market from a totally different perspective.
Bill Poulos is an experienced trader who founded Profit Runs, Inc. in the year 2001 to help the rest of the world with his 35 years of wisdom and experience in the basically all the trading markets. The trading education Bill Poulos imparts through his website is very realistic, easy to grasp and can boost earnings from trades within a very short span of time. He is announcing a newly revamped trading product at Profits Run called Portfolio Prophet. He's revamping the product to be more of a web-based software instead of the computer app hassles so traders can just login from any place in the world.
"Portfolio Prophet teaches traders how to look for "mini trends". That way, they'll be able to spot things before the big events happen – meaning they are better able to get out before anything crashes. Traders will also be able to move forward with your portfolio, instead of falling victim to the "buy and hold" philosophy that so many people do", states an expert at Profit Runs. "Most people jump into the markets without ever thinking about how they're going to get out. They assume that if they stay in the market long enough, it will eventually even itself out. That's the completely wrong way to look at things and this is why Portfolio Prophet created by 'Bill Poulos' at Profits Run is a must have tool for every serious ETF Trader", he further adds.
One of the best things this program has to offer is Poulos' personal instruction. Portfolio Prophet is a special software with premium trade alert category software specialized in adding very speedily and easily ETFs or Exchange Traded Funds to the user's Trading Portfolio. It aims to place trades in less than 60 seconds, expands the trader's portfolio consistently on the side, creates a steady income stream and safeguards the users account from incurring huge financial losses. Luckily, Poulos has turned Portfolio Prophet into a web-based interface. Once the user logs on to the program, he or she gets access to Training videos and reference manuals to learn about Poulos' strategies and the ETF market in general, one whole year of unlimited support, trading blueprints, a quick start guide and weekly coaching sessions with none other than Bill Poulos himself.
For more review information, please visit http://portfolioprophetreview.org or to get instant access to the ETF Portfolio Software then click here for the official website.