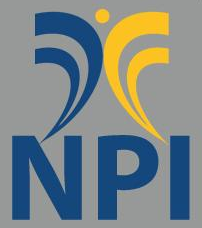 The pain doctors at National Pain Institute are Board Certified and treat each patient with individualized, compassionate care.
Port St Lucie, Fl (PRWEB) March 08, 2013
National Pain Institute, the leading Port St Lucie pain management clinic, has formulated a customized approach to patient care. This involves the Board Certified pain doctors offering tailored treatment options to their patients, getting their pain under control, avoiding surgery, and permitting patients to return to work and play with their kids and pets. For more information and scheduling call (772) 446-1484.
According to the recent Institute of Medicine report, over a third of the US lives with chronic pain. When individuals are treated at premier pain clinics in Florida such as National Pain Institute, the doctors evaluate each patient comprehensively to offer the best chance of treatment success. Whether the problem is simple or complicated, the therapy offered is individualized and focused.
For most individuals, the best option is for combined treatment. This may include medication management (non-narcotic or narcotic) and interventional pain treatment.
"Years ago, pain clinics had limited treatment options. With the best clinics, modern treatment options have expanded considerably, and National Pain has assembled a fabulous team of Port St Lucie pain management providers. Along with the compassionate staff, the practice effectively handles both simple and complex pain issues. That is what patients deserve, getting their lives back with effective pain control," said Florida Pain Network CEO David Greene.
Along with the Port St. Lucie clinic, National Pain has six other Florida Pain Clinics, including offices in New Port Richey, Delray Beach, one near Ocala, and three pain management Orlando clinics. Over 75 insurance plans are accepted, including Medicare, most major commercial plans, Personal Injury and Worker's Compensation.
The nonoperative success rate at the Port St Lucie pain clinic exceeds ninety percent, The pain physicians offer cutting edge treatments such as radiofrequency ablation, PRP therapy and spinal cord stimulator implants.
For more information and scheduling with the leading pain clinic in Port St Lucie, call (772) 446-1484.