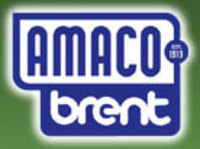 Great art picks up where nature ends
Indianapolis, IN (PRWEB) December 3, 2008
From beignets to gumbo, jazz to blues, New Orleans remains a city with deep roots in the cultural history of the United States. As New Orleans continues its rebirth, AMACO contributes in its share of rebuilding by engaging in a pilot program that ties together arts educational and community action.
In the wake of Hurricane Katrina, 100 of 128 public schools in the area were either destroyed or severely damaged. Along with the already changing education landscape, there existed a severe shortage of access to art spaces for both students and art teachers. During a 2007 visit to New Orleans looking at how Young Audiences of Louisiana's in-school arts-integrative programs impacted the city's learning environment, AMACO pledged to a long-term community arts program. As Marc Chagall once stated, "Great art picks up where nature ends". The minds behind AMACO/Brent Ceramics Laboratory conceived a New Orleans Studio to improve students' spirits in the face of a catastrophe as well as students' access to innovative and entrepreneurial arts education.
AMACO's partnership with "Studio at Colton School," welcomes a wide-range of disciplines and offers space for collaborations. This project establishes community studio spaces and gallery-like environments through bringing together visual artists such as a pottery artist, performers of all stripes, and many collaborative projects in between. The AMACO/Brent Ceramics Laboratory has contributed significant pottery supply to furnish a studio equipped with a hand-building/throwing classroom and a glazing/casting room in support of three targeted groups in New Orleans: high school students, graduating studio arts majors from higher education institutes, and the artists in the Creative Alliance of New Orleans collective.
The AMACO/Brent Community Arts Studio, launched over the Thanksgiving weekend and winding down at the end of the 2009 school years, offers more than just ceramic kilns to create studio art. Collaborative projects designed to integrate artistic talents, to explore relevant ideas, to serve educational purposes, and to engage in entrepreneurial opportunities will be AMACO's contribution to revitalizing New Orleans through the arts. Starting with naming a few possibilities, these projects take ceramics out of the conventional studio space and highlights connections to green architecture with outdoor planters, to crafts with a Christmas sale, to public art with tile murals and glass mosaic furniture, and to puppetry theater with the refined aesthetic of glazing.
AMACO hopes to share this experience with many communities. For further information regarding the New Orleans partnerships and/or the supplies and equipment available through American Art Clay Company visit http://www.AMACO.com, or call (800) 374-1600.
###