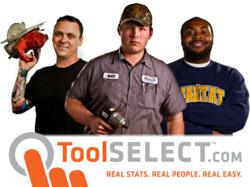 As long as you're in motion, difficult events and situations can bring purpose to your life, career or business
Grand Rapids, MI (PRWEB) May 21, 2012
Active ToolSelect members collecting points through participation in the site now have the opportunity to snag a copy of David Neenan's new book, No Excuses, which documents his personal experiences with struggle and despair as an entrepreneur and how to use those challenges to one's advantage, ultimately breaking through and achieving success.
Neenan contends each individual is the only one responsible for achieving success that bring meaning and joy to his or her life. The book, coauthored by journalist Eric Lucas, explains how Neenan learned to lead an effective organization when his company faced a greater loss than his net worth. He learned to heal himself when confronted with an immune disorder that made it nearly impossible to stand. He learned to gain a new vision while 10,000 miles from home doing mindless work.
More than just a business tale, No Excuses details the basics on how to be successful in business and life.
"As long as you're in motion, difficult events and situations can bring purpose to your life, career or business," says Neenan. "This book documents my personal stories from a colorful life that taught me how to take responsibility, get in motion and turn challenges into success."
In No Excuses, Neenan helps businesses understand where they stand on the Value Hierarchy. He reveals four universal techniques for wealth creation and details a concept called Precession that helps him reap the benefits of unintended results from his actions and choices. Neenan also explores human dynamics, explains four things people can do during moments of hardship and difficulty and delves into sustainability in business and society.
There are 10 copies of the book being made available in the ToolSelect points store. ToolSelect members with at least 7,500 points in their accounts will be able to acquire a book.
ToolSelect members earn points by being active within the community. When a member reviews a tool, participates in a discussion and generally takes advantage of everything available within the site, he or she earns a certain number of points. The points accumulate and can be redeemed in the points store for tools and other items including David Neenan's No Excuses.
"No Excuses deals with how we learn from our mistakes and continue to drive forward no matter what obstacles or challenges get in our way," says Tom Klein, vice president of marketing and merchandising with ToolSelect. "This book relates to our audience not only because it's the story of an entrepreneur in the construction business, but also because it's a great story for anyone aspiring to achieve greatness in any aspect of life."
About ToolSelect
ToolSelect is an unbiased community powered by its members that covers all aspects, types and brands of tools, but does not actually sell any tools. ToolSelect's members include everyone from experienced tradesmen to complete novices. Users trade tips, compare notes, debate their favorite tools and work together to help each other make intelligent purchasing decisions.
Like ToolSelect on Facebook (ToolSelect)
Subscribe to ToolSelect on YouTube (toolselecttv)
Follow ToolSelect on Twitter (toolselectmedia)