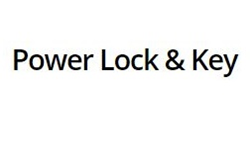 NORTH HOLLYWOOD, Calif. (PRWEB) June 11, 2019
Representatives with Power Lock & Key announced that it is now providing automotive locksmith services in Los Angeles.
"Usually when we're in a rush or just having a bad day, we end up making a mistake as ridiculous as locking are own keys in our car. It happens to a lot of drivers at some point, but that's why Power Lock & Key is here," said Jeremy Krell, manager and spokesperson for Power Lock & Key, a company that specializes in automotive, residential, and commercial locksmith services. "Don't be stuck in the middle of nowhere at night on your own, or caught in the rain and late for an important meeting. Call our 24-hour hotline, and we'll get there immediately and have you on your way. Better yet avoid this situation altogether, and we can replicate your key, just like the factory but for half the price and wait time."
Krell went on to point out that Power Lock & Key specializes in laser transponder/remote keys, and it's on the scene tech can get its customers going as soon as possible.
"We can also fix the broken lock and code the new key to your existing lock. With so many options to choose from, Power Lock & Key is the perfect choice for anyone wanting the utmost security coupled with a team of professionals ready to help at your call," Krell stressed, before adding, "With Power Lock & Key, there's no more worrying or having to deal with overpriced dealers."
In addition, Krell noted that Power Lock & Key is also available 24 hours a day, seven days a week.
"We have you covered and ready for any situation that may arise," Krell said. "Things our locksmiths have dealt with: Lock re-keyed; opened trunks, high-security ignition key replacement, key extraction, any type to automotive key replaced, transponder chips and more. This why we take pride in our work as we're one of the best in the business and our customers' safety is our number one priority."
For more information, please visit powerlockandkey.com/about.
About Power Lock & Key
Power Lock & Key is a trusted local business in North Hollywood serving Los Angeles and surrounding areas.
Contact Details:
Jeremy Krell
Manager
6135 Beeman Ave
Valley Glen
North Hollywood, CA
91606
Phone: 818 642 8202
Source: Power Lock & Key