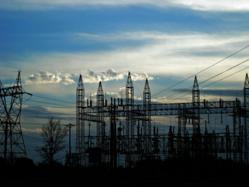 An "end of days" scenario in which blackouts lead to widespread fear, panic and instability.
Tarzana, CA (PRWEB) December 16, 2012
Preparedness Company FirstAidGlobal.com and its online stores PowerSurvival.com and ContagionSurvival.com stand ready to help in the face of a Failing Power Grid. They respond to the news article posted December 12th by Energy Daily, 'US Power Grid Vulnerable to Just About Everything', where Jen Alic for Oilprice.com describes how the U.S. energy grid is vulnerable to anyone with basic weapons and know-how. According to the US Federal Energy Regulatory Commission, "There are ways that a very few number of actors with very rudimentary equipment could take down large portions of our grid."
A foreign or domestic terrorist attack on the US power grid could cause massive blackouts for weeks or months at a time, spelling out an "end of days" scenario in which blackouts lead to widespread fear, panic and instability. But as one emergency preparedness company states, many people already seem to know this.
General Manager of First Aid Global in Southern California had this to say, "Our Company has been in the preparedness business for fifteen years and we've come to recognize the threats before they occur, while providing products with some measure of security that consumers can purchase now. Over the last few months we've taken hundreds of calls from concerned people looking to acquire Solar Generators that won't require gasoline as fuel. And, with the coming Mayan Prophecy of December 21st, we've hardly been able to keep up with demand. When it comes to our Monster Power Kits, we're taking orders now for a January delivery."
But what happens to all the orders if the power fails on December 21st?
The spokesman snickered a bit and added, "I have it on higher authority that you'll still be here in January."
First Aid Global, LLC, http://www.PowerSurvival.com and http://www.ContagionSurvival.com sell online and can be contacted by calling 866-305-1753.