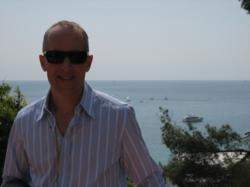 I will reveal how I am systematically outsourcing all the tedious tasks with the help of high-quality outsoucers and virtual assistants.
Rochester, NY (PRWEB) February 14, 2012
Ben Cummings is founder of Practice Building Center, the web's largest chiropractic marketing forum andtraining site containing over 300 tutorial videos and downloads.
Ben's latest venture is a blog called ChrioBullets.com. The blog places a focus on chiropractic marketing tips and strategies, with a focus on getting more patients. Today, Ben published his latest post, titled "Action Guide: How to Outsource the Garbage in Your Life".
Chiropractors can access the new blog post here:
http://blog.practicebuildingcenter.com/action-guide-how-to-outsource-the-crap-in-your-life/
Within this latest post, Ben tells a story concerning his almost burn-out of energy following an unexpected expansion of his business:
"I was doing way too much of the day-to-day garbage myself. This was causing bottlenecks that were literally preventing me from earning greater income. I knew what to do to double our sales, and I had a clear vision for what needed to get done – but the problem was thatI had become the bottleneck!" says Ben.
Ben then continues to explain to his readers that the best way to identify these bottlenecks is to sit quietly with a pen and legal pad. Next, Chiropractors are advised to make a list of everything holding them back from doubling their practice.
The revelation from Ben then becomes clear. Outsource the tasks that are causing these bottlenecks.
Ben introduces the readers to two services for outsourcing work at a great price. These are Elance and oDesk.
When pondering which service is better, Ben believes that both have their strengths:
"If I am looking to hire QUALITY, than I start with Elance.com. If I am looking to find bargain priced outsourcers, then I turn to oDesk.com. They each have their place" he explains.
To illustrate an example, Ben finds a reputable 5-star contractor on Elance.com who will complete virtual assistant tasks for just $3 an hour. As Ben explains, this is a lot cheaper than hiring a full time employee, or even someone in your own country.
In all, Ben presents a truly remarkable case for the benefit of outsourcing.
Where can a chiropractor learn more? Chiropractors can subscribe to ChiroBullets(TM) for free. They should visit Ben's chiropractic marketing blog at ChiroBullets.com. "Chiropractors can start receiving ChiroBullets (TM) for no cost. They are daily, hand-picked chiropractic marketing tips and superb marketing tutorials. They are delivered to your inbox email as soon as they hit the scene," says Ben.
Ben thinks this is important information for chiropractors, and asks chiropractors to Like his Page on Facebook to learn exclusive tips and tricks. "I'd appreciate your help in spreading the wordamongst chiropractors," says Ben Cummings.
Like this? Check out Ben's last article: Ben Cummings, Acclaimed Chiropractic Marketer, Announces Newly-Devised 'Takeaway Selling' Method