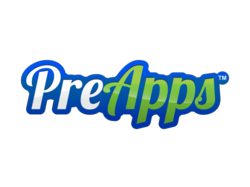 PreApps is your preview into the world of mobile apps
BOSTON, MA, (PRWEB) September 26, 2012
"Prelaunch buzz" has become an essential component of success for new products within almost every industry but one – the mobile app industry. Currently, few in the mobile app industry have the budget to generate a prerelease buzz. That is about to change with the official launch of PreApps.com in mid November.
PreApps.com is the first online social platform designed to create prelaunch publicity for mobile apps. It will be the only online platform allowing users to preview, rate, and share mobile apps that are coming soon to market. Its lead creator is Sean Casto, senior business major and entrepreneur minor at Northeastern University. He built the website having already developed multiple apps and recognized the need for marketing and publicizing apps prior to release.
Casto states, "The company was founded after being disappointed in our own attempts to receive useful user feedback during development and the inability to successfully create buzz and excitement prior to release. PreApps is a service aimed at the fast growing mobile app market that is being underserved. So our team designed custom development tools within a social platform to do the job."
According to an article written in The New York Times, app developers are competing against more than 1 Million other mobile apps all looking to be successful. This creates one of the biggest challenges that mobile app developers face: How to make your app stand out. The answer? Prerelease buzz. The solution? PreApps.com.
Casto states, "This concept is enormously important for mobile app success. Building prerelease buzz for your app is a critical part for the formula for success". In an article published by Inc.com, titled "5 Ways to Make Your App Take Off," it is stated that the number one way to make your app successful is to market your app far ahead of launching it.
The goal of PreApps.com is also to enhance the relationship between mobile app developers and mobile app users to create better apps. How? "By implementing user feedback in the development process, apps have a greater chance of success and, for users, a more enjoyable experience," said Casto.
What also makes PreApps unique is its App Ideas contest. Users and Developers are open to post their app idea on PreApps and automatically enter to have their app idea turn into reality! PreApps partnered mobile app development team will develop the top voted app for FREE!
According to the International Data Corporation, the market for mobile applications will increase dramatically over the next few years. By 2014, the number of downloaded apps is expected to hit close to 75 billion. With numbers that high, the need for a platform like PreApps.com will be limitless.
About: PreApps.com offers a free app preview listing service and a host of additional updates and services at low cost. With over 1.2 millions apps currently on the market and over 30,000 apps submitted each month, PreApps is the ONLY online platform where users can preview, rate, and share mobile apps that are coming soon, and which allows app developers to tap into the billion-dollar prerelease industry.
Before its official launch developers are able to post their app on PreApps and receive featured benefits at discount. To post your app coming out soon on PreApps, developers may email Developers (at) PreApps (dot) com.