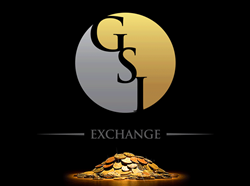 "We are proud to join a well-respected advocacy organization that actively proposes laws and regulations that benefit both the hobby and the industry, while promoting compliance with existing laws and regulations, with an emphasis on taxation and other IRS requirements that affect everyone."
CALABASAS, Calif. (PRWEB) June 05, 2019
GSI Exchange, a leading online precious metals dealer specializing in gold and silver coins, bullion, and precious metals IRA solutions, has recently renewed its corporate membership with The Industry Council for Tangible Assets (ICTA).
"As the US debt ($22 trillion) keeps piling up and the dollar becomes less used in global commerce, it is increasingly important for those in Washington DC and the Federal Reserve to realize that we need some form of gold standard in the US," says Anthony Allen Anderson, Senior Partner at GSI Exchange, "Trump's Federal Reserve nominees are all major advocates for a gold standard and sound money policies that need to be passed into law as soon as possible. We support ICTA to make sure that precious metals buyers, sellers and market makers transition seamlessly as our currency evolves."
ICTA exists to promote and safeguard the interests of its members, serving as the industry watchdog to maintain an appropriate and favorable regulatory climate in the United States and the individual states. ICTA also offers its members assistance and information on new and existing laws and regulations, and promotes harmony and cooperation among its members to advance the welfare of the industry.
ICTA gained national attention and prominence when Section 9006 of the Patient Protection and Affordable Care Act (Obamacare) amended the Internal Revenue Code to expand the scope of Form 1099 to include reporting to the Internal Revenue Service the purchases of all goods and services by small businesses and self-employed people that exceed $600 during a calendar year, including precious metals such as coins and bullion.
ICTA and its membership of over 5,000 dealers strongly resisted this law and the burdensome reporting obligations placed on small business owners and privacy intrusions on individual investors and collectors. As a consequence, that section of law in the "Obamacare" bill that expanded 1099 reporting to include goods and companies was repealed in 2012.
"We have seen what happens to U.S. monetary policy when tax and spend politicians wield power, which is why we need a strong voice in Washington" explains Anderson, "for over 2000 years, gold and silver have protected and preserved wealth when economies teeter on the edge of bankruptcy, when trade wars destabilize markets or currencies lose their attractiveness to foreign banks. We are proud to join a well-respected advocacy organization that actively proposes laws and regulations that benefit both the hobby and the industry, while promoting compliance with existing laws and regulations, with an emphasis on taxation and other IRS requirements that affect everyone."
About GSI Exchange
Founded by industry veterans, GSI Exchange is a leading national coin and precious metals company specializing in wholesale precious metals trading as well as direct sales to the general public. The GSI Exchange investment management team has over 75 years of combined market experience and relationships with most of the biggest suppliers around the world.
With experience successfully placing more than $1 billion in commodities and precious metals transactions around the world, GSI Exchange offers clientele a full range of customized precious metals portfolios and physical precious metals Individual Retirement Accounts (IRAs).
GSI Exchange has an almost unlimited inventory of the highest-quality silver, gold, palladium and platinum coins at the most competitive prices.
For more information, visit https://gsiexchange.com/ or call 1.800.474.9159