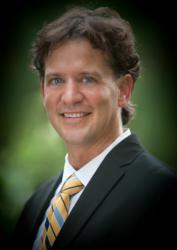 Combined with genetics, a lot of people can't handle the nutrition we've been exposed to in the last 15-20 years.
Austin, TX (PRWEB) March 01, 2013
PreDiabetes Centers Medical Director Dr. Alan Hopkins made three guest appearances on radio shows to call attention to the growing epidemic of prediabetes, the precursor to type 2 diabetes, a chronic disease that affects more than 26 million Americans.
Dr. Hopkins appeared on "The Good News Health Show" on KLGO 1490 AM and "Healthy Choices" on KLBJ 590 AM on Saturday, February 23, and "Let's Get Healthy" on KJCE 1370 AM and 96.3 FM on Tuesday, February 26.
He explained to listeners that obesity is one of several dangerous health conditions that can lead to the development of prediabetes.
"Over the last 15-20 years, we've noticed tremendous increases in the obesity rate," said Dr. Hopkins on the "Healthy Choices" show.
He noted that obesity is the No. 1 cause of insulin resistance, and, ultimately, diabetes.
"We're seeing a tsunami coming over our country–and it's going to be a worldwide phenomenon–of insulin resistance," said Dr. Hopkins.
Insulin resistance occurs when insulin, a hormone produced in the pancreas, can't effectively do its job. The normal amount of insulin secreted is not sufficient to move glucose into the cells, causing blood sugar levels to rise. To move blood sugar into cells, the pancreas cranks out more insulin, leading to chronically elevated insulin levels. This sets the stage for prediabetes.
Insulin resistance is one of many factors that contribute to a prediabetes diagnosis. Genetics, hormonal imbalance, a sedentary lifestyle, low levels of HDL ("good") cholesterol, high blood pressure and a history of gestational diabetes are other conditions that play a part in the development of prediabetes and diabetes.
Dr. Hopkins noted that obesity and insulin resistance are not conditions that happen overnight. In addition to hereditary risks, it takes years of poor nutrition and habitual consumption of processed foods to start the progression toward prediabetes.
"Combined with genetics, a lot of people can't handle the nutrition we've been exposed to in the last 15-20 years," he said.
Dr. Hopkins and health teams at PreDiabetes Centers reverse prediabetes using integrated medical and lifestyle treatment methods, including a personalized dietary plan.
"Prediabetes treatment requires a comprehensive approach… It's not a particular diet we put you on, because we know that people's compliance to diets is usually very poor," said Dr. Hopkins. "We want to educate people on the food industry and the best choices to make every single day so that you can continue the strategy for the rest of your life."
He encouraged listeners to get tested for prediabetes.
"If you have a relative that has prediabetes or have gained a few pounds, or if you're young and are concerned about your long-term health, we offer a free blood screening," said Dr. Hopkins.
The complimentary blood screening measures biomarkers that can indicate whether a person is prediabetic or early diabetic. People who are interested in a free prediabetes screening can call 1-855-399-PRED (7733) or visit http://www.prediabetescenters.com/freetesting.
"We have to prevent prediabetics from becoming diabetics. Hopefully if we get the word out, we'll get enough people to not have prediabetes," said Dr. Hopkins.
Dr. Hopkins is a physician at the PreDiabetes Center of Austin, where he manages care for patients in the company's intensive, 12-month program that reverses prediabetes, a condition that occurs when blood sugar levels are high but not yet high enough for a diabetes diagnosis. Treatment at the Center is customized for each client and is based on physician-directed care and lifestyle intervention. The company offers continuing biomarker tests throughout the personalized program to ensure that metabolic processes in the body related to prediabetes are being reversed.
Connect with PreDiabetes Centers on Facebook and the PreD blog!