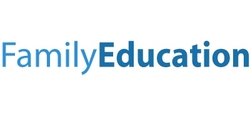 Pregnancy is a life-changing experience, and while moms- and dads-to-be are happy and looking forward to their new arrival, they are also looking for information and assurance to guide them as they take on this new life challenge
Boston, MA (PRWEB) March 1, 2011
Pregnancy is an exciting time for new moms- and dads-to-be, but it can also be confusing as the expectant mother sees changes in her body and needs to make decisions about everything - from what to eat to how to outfit a nursery. The popular parenting site FamilyEducation.com is jam-packed with tools, including a pregnancy timeline that allows pregnant women to track their baby's development on a daily basis, as well as other resources and information for navigating the 40 weeks of pregnancy and beyond.
By visiting FamilyEducation.com and registering with their due date, expectant mothers will receive a daily newsletter with an update of the progress of their pregnancy and photos of how their baby is developing, as well as a weekly overview of the changes that have recently occurred. Whether it is day 20 or 250 of their pregnancy, women can receive a pregnancy day-by-day calendar and other resources from the parenting site.
Expectant parents can also turn to the site's NameLab to help them make one of the biggest decisions of all - what to name their new little bundle of joy. FamilyEducation's NameLab features a slideshow on "Baby Name Trends for 2011 " and tools to find names with their origins and meanings, save them, and email their favorites to friends. Plus, with the site's Name Tracker, visitors can chart the popularity of a name during the 20th century and compare it to others, tracking the rise and fall of naming trends over the years.
"Pregnancy is a life-changing experience, and while moms- and dads-to-be are happy and looking forward to their new arrival, they are also looking for information and assurance to guide them as they take on this new life challenge," said Jess M. Brallier, publisher, Family Education Network. "At FamilyEducation, we offer expectant parents instant online access to valuable tips, information and resources, from the day they think they may be pregnant to the birth of their new baby and beyond."
Even before they are sure they are pregnant, hopeful new moms can turn to FamilyEducation for information about the signs and symptoms of pregnancy . Resources on the site provide tips for dealing with the everyday reminders of pregnancy, such as mood swings, morning sickness, backaches and breast pain.
FamilyEducation also features information about each trimester of pregnancy. For example, in the "Your First Trimester" section, moms-to-be can get tips and information on screening for pregnancy, symptoms, their baby's size and miscarriage risk in the first 12 weeks, as well as suggestions for how to share the happy news with their friends, family and employer.
Women can also turn to FamilyEducation for tips about pregnancy nutrition . A slideshow, "12 Pregnancy Superfoods," tells them which foods will both satisfy their cravings and nourish them and their growing baby, with ideas for foliate- and nutrient-rich foods and tips on foods to avoid in a prenatal diet.
And expectant moms will find great information on FamilyEducation about how to stay in shape during their pregnancy and get back in shape after the baby arrives. A section with useful information on the benefits of exercise during pregnancy includes a checklist to review before exercising, as well as warnings about when to stay away from the gym.
As the 40th week approaches, parents-to-be will find a wealth of information on FamilyEducation.com about the signs and stages of labor. Articles address false labor, when to go to the hospital and monitoring labor. Slideshows feature "What Happens During the First Stage of Labor" and "Positions for the First Stage of Labor."
Other helpful tips and resources for expectant moms on FamilyEducation.com include maternity fashion tips, a printable birth plan checklist and printable guidelines on pregnancy and travel.
About FamilyEducation
FamilyEducation is the leading online publisher of practical parenting guidance, expert family advice, printables, skill-building exercises and activities for children. FamilyEducation.com is dedicated to educating parents and parents-to-be so they can raise healthy, educated and well-rounded children.
FamilyEducation is part of Pearson, the world's largest integrated education company. Pearson's other primary operations include the Financial Times Group and the Penguin Group.
###