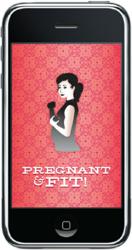 I'm in my second trimester and I was never sure which exercises I could be doing until now! Thanks! -- Jill
Oakland, CA (PRWEB) March 19, 2013
Exercising while pregnant can be confusing and scary. Many women know that exercise is healthy during pregnancy, but many don't know which exercises may be contraindicated. Pregnant and FIT! is a mobile app that is an easy and effective way for women to feel healthy while pregnant. Pregnant and FIT! allows each user to personally customize her workout depending on her fitness level, trimester and her energy of that day.
Core exercises are a must during pregnancy. Mobile app for pregnant women, Pregnant and FIT! offers 15 core exercises and 75 exercises in all to help guide women in their workouts. Audio, video and text accompany each exercise. This detailed guidance allows each user to feel confident in her workout program.
Fitness routines can get boring. Most people go into the gym or do the same DVD over and over again and then wonder why they hit a plateau. Pregnant and FIT! actually teaches its users how to correctly perform each strength training exercise so that injury is minimized and energy, revitalized!
Brooklyn Academy Roots is a boutique fitness studio in Oakland, CA where owner, Mindy Berla, creator and producer of Pregnant and FIT! trains her pre and post natal clients every day.