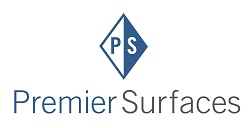 "This is a great opportunity for everyone involved," stated Eric Tryon, owner of Premier Surfaces. "We felt that this operation already met so many of our high standards for quality fabrication and superior customer service."
Atlanta, GA (PRWEB) March 12, 2013
Stone Services in Chattanooga has been acquired by Premier Surfaces, an award winning stone fabrication company based in Atlanta. A local Chattanooga stone fabrication company, Stone Services has provided Tennessee with superior stone countertops and unparalleled service since their opening in 2004. Eric Tryon, a successful and experienced investor has acquired Stone Services and will re-name the new and improved company Premier Stone Services.
Premier Stone Services recently used its extensive natural stone inventory, to sponsor The Glass House Collectives' Better Block event in Chattanooga. With a little out-of-the-box thinking, Rondel Crier, creative director at GHC, and a group of young artists from the East Side community, will put Premier Stone Service's granite and marble countertop material to great use. They will design and install a four square pad and stone benches and lily pad seating amid new playground equipment, all planned for a once derelict parcel along historic Glass Street.
"Our company's commitment to the community is something that I am very proud of," says Tony Allen, General Manager of Premier Stone Services. "I'm really excited to see these kids get to transform their space."
Tryon will infuse state-of-the-art technology, innovative processes and management support from his award-winning team based out of Atlanta, Georgia. Premier Stone Services, will retain most of the wonderful staff, and operate out of the same location and facility at 2601 East 34th Street, Chattanooga, Tennessee 37407. The company is poised to house Chattanooga's largest and most unique selection of natural stone combined with service excellence.
In addition to the newly launched Premier Stone Services, Eric Tryon operates Premier Surfaces in Alpharetta, GA, Birmingham, AL, and Huntsville, AL. Premier Surfaces is widely regarded as having the best selection, craftsmanship and service, as shown by their 5 consecutive Consumer's Choice Award wins (2008-2012). Tyron was also named one of Atlanta's Top 25 Entrepreneurs of 2012 by Business to Business magazine.
Source: Dara Summers
770.475.0004
dara(at)premiersurfaces(dot)com
About the Consumers' Choice Award:
Established in 1987, the Consumers' Choice Award® identifies and promotes businesses that deliver customer service excellence. The Consumers' Choice Award® has retained a leading independent research firm to conduct surveys in U.S. cities; Columbus , Atlanta, Dallas, and Houston. The winners are determined by consumers and not by a panel of judges. The survey covers a broad range of categories of interest to both the public and business communities. Its purpose is to publicly identify those establishments that have been voted by consumers as being their choice for excellence. The Consumers' Choice Award™ is a most prestigious tribute to local businesses that serve their communities well. The program is encouraged by all levels of government and by business leaders. Find out more about The Consumers' Choice Award by visiting http://www.consumerschoiceaward.com/