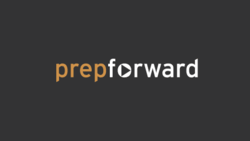 Quincy, MA (PRWEB) February 05, 2013
A 2012 report from the National Council of Teacher Quality indicates that Illinois needs to make substantial improvements to its teacher preparation standards, awarding the state a "D" grade for its current practices. Despite tougher certification requirements enacted in 2010, the state faced criticism in several areas related to teachers' readiness and ability to successfully do their jobs.
The National Council on Teacher Quality is a non-profit, non-partisan research and policy group committed to restructuring the teaching profession, led by the vision that every child deserves effective teachers. Their independent report on multiple states called for national improvements in several categories, including:

Higher admission standards for teacher preparation programs
Higher standards for licensing
Greater teacher accountability.
What does this mean for Illinois students hoping to pursue a teaching career? Current and future Illinois teacher candidates could face more scrutiny at all stages of their educational career.
PrepForward offers self-paced, online review courses for all key subject areas. As experts on ILTS certification exams for Illinois teachers, PrepForward helps aspiring teachers master the core content they need to pass state certification exams and maintain high professional standards throughout their careers. Teacher candidates can review their core knowledge in each area using a self-paced platform that features targeted lessons, interactive exercises, detailed explanations, rich diagnostic data, and expert instructor support. By using these resources, prospective teachers can take proactive steps to meet any future standards changes in the state and improve their own readiness to assume leadership in the classroom.
About PrepForward
PrepForward is a leader in content review for current and future teachers, offering effective, flexible study programs via an online, self-paced platform. PrepForward's innovative, interactive solutions are designed to help K-12 instructors stay sharp at every stage of their teaching careers. ILTSprep courses help Illinois educators gain a deep understanding of the concepts they need to teach with confidence. Our team consists of seasoned experts in instructional design, teaching, and curriculum development from MIT, Harvard, and other leading universities. To learn more about PrepForward and its solutions for teachers, go to http://www.prepforward.com.