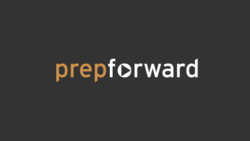 Quincy, MA (PRWEB) November 15, 2012
Get ready to trade that #2 pencil for a screen and a keyboard. Previously, teacher candidates preparing for the MTEL certification exam could choose between paper-based and online testing environments when sitting for their state certification exam. Starting in Fall 2012, Massachusetts will begin migrating its certification exams to an online-only format. Prospective teachers can gain experience in the digital testing environment, while also refreshing their knowledge of core content, with PrepForward's self-paced, online courses.
The first six subjects to be offered via computer only include: Communication and Literacy Skills (Reading and Writing subtests), Foundations of Reading, General Curriculum (Multi-Subject and Mathematics subtests), Early Childhood, English, and History. This is part of a broader move towards a paperless records system for Massachusetts education, which will also include licensing and score reports.
Massachusetts teacher candidates may feel some anxiety about the transition from a paper-based exam situation to an online only format, as many universities still rely on handwritten exams for coursework in the standard curriculum. For pre-service teachers facing certification, the content review specialists at PrepForward have developed a digital exam review platform especially for the digital MTEL environment.
The innovative and effective MTELprep solutions from PrepForward allow educators to prepare for their MTEL certification while also ensuring they have the confidence to succeed in the classroom. Teacher candidates can review their core knowledge in each subject area using a self-paced platform that features targeted lessons, interactive exercises, detailed explanations, rich diagnostic data, and expert instructor support.
PrepForward courses are being used at institutions across Massachusetts, including Boston Public Schools, Boston Teacher Residency Program, Wheaton College, Westfield State, and UMass Boston. Thousands of prospective educators have used PrepForward solutions to strengthen their fundamentals and teach with confidence. To find out more about these solutions to improve teacher effectiveness or for additional information on how MTELprep courses can help the teachers in your district or institution, contact Mary Stephens or visit http://www.prepforward.com.
About PrepForward
PrepForward is a leader in content review for current and future teachers, offering effective, flexible study programs via an online, self-paced platform. PrepForward's innovative, interactive solutions are designed to help K-12 instructors stay sharp at every stage of their teaching careers. MTELprep courses help Massachusetts educators gain a deep understanding of the concepts they need to teach with confidence. Our team consists of seasoned experts in instructional design, teaching, and curriculum development from MIT, Harvard, and other leading universities. To learn more about PrepForward and its solutions for teachers, go to http://www.prepforward.com.