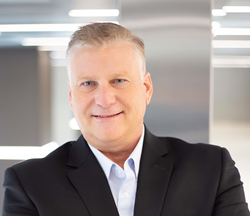 Todd is a strategic, experienced, and personable leader who skillfully identifies opportunities for driving growth and improving customer experiences.
CHICAGO (PRWEB) November 15, 2018
Prescient, a leading global due diligence, investigations, intelligence, and cyber firm headquartered in Chicago, is pleased to welcome Todd Minden as Senior Vice President of Sales and Marketing. Minden will be responsible for assembling and leading a cross-functional sales and marketing team to identify new business opportunities and drive Prescient's continued growth.
In his most recent role Minden served as Vice President of North America Enterprise Solutions at Kroll. With over 26 years of experience serving as a results-oriented sales leader, Minden has proven success in championing the customer experience and developing strategic consulting relationships with clients, consultants, industry experts, and partners.
Prior to his time at Kroll, he led Sales, Marketing, and Account Management at CVM Solutions in his position as Vice President. At CVM, Minden refined the client service and client engagement functions to deliver comprehensive data, software, and professional services, thereby supporting clients' supply-chain and supplier diversity efforts. His background includes providing marketing solutions, software, data, analytics, identity resolution and strategic consulting to Fortune 500 organizations while leading teams at Acxiom and Experian.
"Todd is a strategic, experienced, and personable leader who skillfully identifies opportunities for driving growth and improving customer experiences," noted DJ Fuller, President at Prescient. "The marketing experience Todd brings from Kroll and other organizations will prove invaluable as we continue to innovate new services and enhance our current offerings."
"We are excited for Todd's marketing initiatives to go into effect," said Fuller. "His sales and operational knowledge will help us better communicate our well-established practices and our ability to customize solutions for our clients."
About Prescient
Prescient is a global leader in due diligence, investigations, intelligence, and cyber services. With roots in the U.S. intelligence and law enforcement communities, Prescient helps Fortune 500 companies, law firms, and financial institutions mitigate risk and uncover mission-critical information in a customized and cost-effective manner. Headquartered in Chicago, with an office in Dublin, Ireland, Prescient's team of former military personnel, intelligence officers, law enforcement agents, and corporate investigators boasts dozens of in-house foreign languages and decades of experience conducting due diligence projects, corporate investigations, and intelligence collection operations in over 110 countries.
http://www.prescient.com