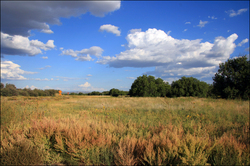 With so much urban sprawl in the Phoenix and central Arizona regions, people are looking for a place to get away from it all
Prescott, AZ (PRWEB) September 24, 2009 -
LV Ranch Estates is pleased to announce the sale of two more large parcels of land from their Prescott, Arizona real estate development. LV Ranch Estates is situated in northern Arizona, just outside of the city of Prescott. The land offers stunning views of the northern Arizona Mountains, lush valleys, and unique wildlife that inhabits the region.
LV Ranch Estates had recently made some improvements to the infrastructure of the property development, with the biggest improvement being the installation of underground fiber optic cables, allowing each parcel to have high speed internet access. Consistent with the "sustainable living" theme of the land development, the cables were installed completely underground with almost no impact to the surrounding environment.
Included with the purchase of each new parcel is the covered cost of drilling a well, to tap into the abundant groundwater that characterizes the region. Land purchasers are also encouraged to develop sustainable methods of energy production, including solar or wind power. Sustainable living in Arizona is made easy, thanks to over 300 days of pure sunshine a year, and countless opportunities for harnessing solar and wind energy.
With recently lowered prices on all available parcels, combined with the recently upgraded amenities, LV Ranch Estates hopes to see an increase in interest for their properties as they head into their busy season. "With so much urban sprawl in the Phoenix and central Arizona regions, people are looking for a place to get away from it all" said Peter Gooding, the president of True West Companies and the property developer of LV Ranch Estates. "People from all over the country are looking for a place with unspoiled beauty, minimal environmental impact from cars, energy plants, and light pollution and LV Ranch Estates is able to offer it all -and more.
About the Company:
LV Ranch Estates is a property development in Northern Arizona, specializing in large parcel ranch land. Owners of the ranch property in Arizona are encouraged to participate in sustainable living activities, use renewable resources, and live in a way that minimizes their impact on the beautiful Arizona landscape.
###