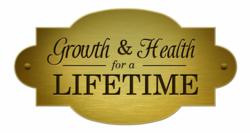 Even under ideal circumstances, the human genome does not have the capacity to produce perfect human bodies.
Phoenix, Arizona (PRWEB) September 05, 2012
In the near future, IDM claims, chronic disease will be prevented from causing more discord in the human body's immune system, by applying new techniques that sharply reduce anxiety. Scientifically validated diet will further prolong life by assuring the health and vitality of the endocrine system.
"Our past personal experience with anxiety and chronic disease," says IDM founder Neil Roberts, "has motivated us to become better qualified to help those who are in need of preventive health solutions now and for the future. Experience has motivated us to find the whole truth, and that's why we want to teach the public what we've learned."
IDM's seminar and workshop programs are designed to enable the public to:
1. Understand where their chronic anxiety comes from and what causes it to grow.
2. Appreciate the history of the unwise choices that gave birth to the disease.
3. Become civilized enough to do a better job than their parents' generation did.
4. Teach their children how to avoid the stresses that make the problem worse.
5. Learn how to adopt less stressful, less complicated and healthier lifestyles.
6. Free themselves from the costs and complications of conventional health care.
7. Promote the philosophy that will enable them to help others do the same.
Even under ideal curcumstances, IDM studies have shown, the human genome does not have the capacity to produce perfect human bodies. Now, thanks to scientific curiosity and IDM'S more comprehensive program, chronic disease is a problem that has a solution.
IDM's work is based on more than 10,000 individual case studies, developed and applied through more than 30 years of practical experience in the business world. Among other honors, IDM was pleased to receive The Samurai Award from Japan's Sumitomo Corporation, for developing the 'New Standards for Global Alliances' philosophy that enabled Sumitomo to become more influential and successful world-wide.
IDM believes that chronic disease is a problem that can be resolved by applying new developments in the physical and behavioral sciences. They feel that childhood anxiety is the root cause of all chronic disease, and that the problem can be more quickly resolved by encouraging health specialists, in all fields, to cooperate in finding more common ground.