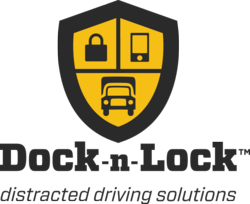 We will be conducting our first pilot programs this month to test our distracted driving solution, and Enventys will be a vital partner to deliver the solution.
Charlotte, NC (PRWEB) March 06, 2013
Dock-n-Lock LLC, a startup in the field of distracted driving solutions, has accepted an investment from one of its strategic partners, Enventys. Enventys is a product design and engineering firm that has helped develop and file more than 500 patents. Enventys works with businesses, inventors and entrepreneurs to help bring new invention ideas to market through their comprehensive go-to-market services, including industrial design, engineering, sourcing, manufacturing and branding.
"In today's mobile-connected world, distracted driving has presented complex safety challenges. We will be conducting our first pilot programs this month to test our distracted driving solution, and Enventys will be a vital partner to deliver the solution," says John Arciero, CEO of Dock-N-Lock®. "We formed this strategic partnership as part of our move to Charlotte and will now seek to leverage the considerable expertise and resources of Enventys to complete this first phase of our mission."
In 2012, over one million accidents resulted from dangerous cell phone use, according to the Department of Transportation. One of the challenges facing law enforcement and companies that employ drivers seems to be enforcing these bans. Dock-n-Lock's approach of locking the phone out of the driver's hands while driving seems to be a viable solution to this problem.
"We're excited to be in this strategic venture with Dock-n-Lock®, and see this as a real opportunity for Enventys to be part of an important and growing sector of automotive safety…to help eliminate distracted driving from cellphone use and improve safety on the road for everyone," says Louis Foreman, Founder and CEO of Enventys.
Dock-n-Lock® will be attending The NTEA Work Truck Show this week in Indianapolis from Wednesday, March 6 to Friday, March 8, to demonstrate their life saving device. The product is called the Surge'ON™ Safe Driving System, and works like a breathalyzer does to prevent drinking and driving, except it forces the driver to lock away the cell phone before they can start the vehicle. The trucking industry is plagued with distracted driving accidents and, as of January 2012, drivers who violate the new Federal Motor Carrier Safety Administration law face fines of $2,750 for each offense and loss of their commercial operator's license for multiple violations. Companies that require or allow drivers to use handheld phones while driving face a maximum penalty of $11,000 for each occurrence.
Dock-n-Lock® expects to start shipping units second quarter 2013.
About Enventys
Enventys is a uniquely innovative company that helps inventors and entrepreneurs of all kinds to introduce new, innovative products or sell more of what they already have to offer. Whichever direction, Enventys can help a company thrive with a proven approach that delivers quantifiable results. Based in a 100 year old renovated warehouse in the heart of downtown Charlotte N.C., Enventys contains all the resources needed to attain success. Experts in industrial design, engineering, prototyping, web and interactive, branding and advertising, public relations and video production are all housed under one roof. Visit http://www.enventys.com
About Dock-N-Lock LLC
Founded in 2011, Dock-N-Lock® is dedicated to delivering Safety, Protection, and Security to all drivers. Through innovative products designed specifically to prevent distracted driving, their primary goal is to eliminate distractions caused by handheld devices resulting in safer roads for all. Dock-N-Lock® has patent pending technology for fleets and families taking cell phones and other handheld devices out of the hands of drivers and getting their hands back on the wheel. Visit http://www.dock-n-lock.com.