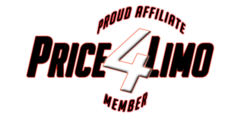 We learned early on that our best customers are our competition. They turned out to be our partners, and we grew from teamwork.
Boynton Beach, Fla. (PRWEB) December 18, 2012
Price4Limo has been offering limousine service and party bus rentals in more areas consistently since it first went into business. The company was founded in 2001 and began with only two vehicles, a limousine and a party bus. Over the years, Price4Limo has acquired more limousines and luxury buses while also putting focus into becoming an authoritative presence online. Research shows millions of limousine-related searches on Google every month. With over 10% of all limousine reservations being made online, having an online presence is mandatory for a limousine business to reach its potential.
Price4Limo has been working with affiliates in cities across the nation and is now expanding its affiliate program to more limousine companies who want more exposure online. Price4Limo is using a very similar model as Hotels.com and Expedia. Finding limousines has never been easier.
The company has a team of prolific writers, web designers and innovative marketers all working together on an integrated marketing strategy that is steadily gaining more visibility and drawing in new customers every month. Price4Limo has increased its exposure in the marketplace through word-of-mouth affiliates, industry trade publications, direct mail campaigns and web based media.
With this influx of potential customers, Price4Limo is looking to add new affiliates to the roster. By joining the affiliate program, other limousine and party bus companies can immediately increase their exposure and customer base free of charge. Becoming an affiliate is an easy process. After visiting http://www.price4limo.com/join and submitting the required information, all that is needed is images and descriptions of the vehicles that are available and Price4Limo will handle the rest. When clients search for rentals in an area covered by an affiliate the limos or buses will be visible on the Price4Limo page. Reservations are made on-site, adding to the professional representation and keeping everything simple for the customer. With trained staff monitoring the phones and IM service, reservations and questions can be handled promptly which also saves affiliates time and money.
"We have an internet staff, and we know all the ins and outs of marketing strategies," explains manager Greg Hawes, describing what it is that makes Price4Limo.com so effective. "But we also know what's involved in owning and operating a limousine service -- the risks, the responsibilities and the rewards. And we know what the customers are looking for. We don't charge for leads, and we don't make money unless the company listing with us makes money."
This process also saves affiliates time from dealing with the frequent search engine changes in order to have their services seen online. Becoming an affiliate will bring in more customers, thanks to Price4Limo's web presence.
Price4Limo has become a leader in New Orleans party bus rentals and expects an increase in rentals for the Super Bowl. The company has also had great success with Texas limousine rentals.
"We learned early on that our best customers are our competition," Hawes summarizes. "They turned out to be our partners, and we grew from teamwork. We made friendships and affiliations in Miami and West Palm, and we grew our businesses together. So we decided to take it on a bigger scale and bring it nationwide."
A core belief of Price4Limo is that everything associated with limousine service must be representative of the quality and prestige that clients are expecting when they rent a limousine. Because of this, only the best in service, design and presentation will be accepted into the affiliate program. The company is all-inclusive when it comes to the variety or vehicles offered, from an elegant white Rolls Royce to a zebra-stripe or hot pink Hummer limousine.
There's only one absolute in this business: If people don't know where a particular company is and don't know how to contact the company, the rental will go to another provider. By being seen more easily online a company will only benefit from the increased exposure and by creating a first-class impression from the first view. The affiliate program has no cost and no risk to become a part of. Whether a company's specialties are in classic limousine service, shuttle vans or outrageous pink Hummer Limo party buses, the affiliate program is able to get provide more potential clients. To learn more about this initiative, visit http://www.price4limo.com/join, or call 407-957-8978