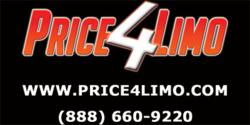 Safety is always our number one concern. There is no reason to put yourself or others at risk when there are so many options for a safe ride.
(PRWEB) December 26, 2012
The dangers of drinking and driving aren't limited to holidays (approximately 16,000 people die annually in alcohol-related accidents), but the odds definitely increase when so many people are celebrating publicly and then attempt to navigate the drive home.
Along with plans of where to go, who to meet and what to bring, one should consider how to get home without injury or legal issues. There are a number of options, such as the designated driver and the trusty taxi. But more people are opting for limousine service because of the ability to accommodate larger groups and have transportation available for the entire evening.
"When you factor in the number of people who can ride together (and share the cost), the convenience and the safety issues, limousine service has become a very viable option," says Mark Morris, manager at Price 4 Limo, an agency that specializes in providing custom limos to every area, not just big cities. "Driving involves gas, parking fees, multiple cars for large groups - and, of course, the very real danger of injury, lawsuits and even fatalities," he continues. "It's just not worth the risk. When you rent a limousine - whether it's for a small group or up to 50 people - you have transportation available throughout the evening and the flexibility of leaving whenever you want. You get a professional chauffeur to handle the parking, the traffic and, obviously, the driving."
According to a National Highway Traffic Safety Administration report, there is a significant rise in fatal crashes during the two weeks that surround the Christmas/New Year's Eve holiday. Here's how that looks:
On any average day, 36 people die on American roadways. During Christmas, the average is 45 deaths per day. On New Year's Eve, the number jumps to 54, about a 50% increase. This is especially tragic since the reason for celebration is the beginning of a new year and all the opportunities ahead.
Since drinking is an accepted (and embraced) part of any New Year's Eve celebration, it's a good idea to have a plan before judgment becomes impaired. Many go with the designated driver, where in one person volunteers to refrain from drinking.
Kenneth Hulls of BusRental.net stated, "Safety is always our number one concern. There is no reason to put yourself or others at risk when there are so many options for a safe ride."
This looks great on paper; but what happens if that person misjudges and goes over their previously-agreed upon quota. And unless there is someone who just doesn't care to imbibe, there's likely to be a little resentment at being the only one who has to forego the champagne toast.
Cabs are another option; but that can get tricky. With the unusually high demand on New Year's Eve, there may be hours of waiting in major cities or in smaller towns where taxis are in short supply. And with their limited capacity, this can become expensive if with a large party.
Once available only to the elite, the limousine is rapidly becoming the transportation of choice. With the industry's growth over recent years, prices have become affordable; and the service now extends to virtually any town in America.
Both A1 Limobus and Price 4 Limo broker every size and style of limousine or party bus under the sun - and by affiliating with other private services, they are able to provide service to cities, towns and suburbs nationwide. With limo transportation gaining popularity, Morris suggests making reservations early to guarantee getting the model and style of vehicle wanted.
According to Morris, party buses are the hot ticket this year, especially custom looks such as the popular vehicles at Pink Limo Party. "People love riding in something that is unique and gives them that feeling of a special celebration," he explains, adding that in addition to the prestigious and outrageous element of the party bus, transportation of this magnitude provides an extra level of security.
"With the larger buses, you also get the protection of a big, heavy vehicle," he explains. "You have to remember that even if you're not drinking and driving, other people are. In fact, statistics show that this is also the most dangerous night for pedestrians. The bigger the vehicle, the greater the level of safety. Factor in a sober driver and seriously up the odds of having a very Happy New Year."