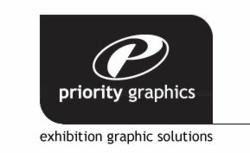 Producing high quality graphics for exhibition stands, pop- up kits, Banner Stands, modular kits and display panels.
(PRWEB) March 16, 2013
Priority Graphics is a UK-based company that specialises in providing superior quality graphics, banner stands, display panels and much more. The company offers a vast range of services including exhibition graphics solutions at highly affordable rates.
Priority Graphics is a specialist in providing all that a business needs for an exhibition, right from banner stands and display panels to modular kits and popup kits. The firm has now launched exhibition graphic solutions at very affordable prices.
Log on to http://www.priority-graphics.co.uk to take a look at their latest offerings.
Talking about the range of products and services offered by Priority Graphics, one of their marketing managers said – "We provide Exhibition Graphics, Shell Scheme Interiors and Portable Systems. As far as exhibition graphics are concerned, the company guarantees high impact creations and timely, accurate installations, including inkjet printers, canvas prints, 3D lettering, vinyl lettering, and much more."
As for shell scheme interiors, their graphics production team offers support and help to get the best out of everything. Their custom-designed Shell Clad Schemes offer a modular system of poles and panels that can be easily adapted to any exhibition venue.
The company offers a range of portable systems, including pop-up displays, banner stands and modern fusion systems. Speaking about the business, the Managing Director of the company, Sush Sidhu, said - "Producing graphics for custom designed and build exhibition stands has always been, and always will be, Priority's flagship offering. The business can handle large and complicated projects, right down to the smaller booth. These projects are delivered by various exhibition contractors, who remain as customers due to the diligence and service provided by our Priority team."
He expressed his relief that the company has waded through all the battles successfully, especially the industry's decline, and was also quoted as saying - "The business has grown despite an industry headwind that has seen the events' industry decline year on year. 2011 allowed extensive new premises, which bought direct to media machinery, accommodating our successful expansion. "
Priority Graphics is a one-stop shop for all exhibition needs and their services are very affordable and competitively priced. The various testimonials on their site clearly show the satisfaction level of existing clients and Priority Graphics invites everybody to take a look at their advanced exhibition graphic solutions.
About Priority Graphics
Priority Graphics is a UK-based company that has been specialising in the field of exhibition graphics solutions for more than thirty years now. The range of products offered by the firm includes everything from exhibition stands, banner stands and popup kits to display panels and modular kits.
The company's in-house graphic team can help in generating creative layouts with the advanced MAC and PC operating systems, offering a customised, dynamic and professional service.
Clients looking forward to starting business with Priority Graphics can either contact them by calling (+44) 02476 843 184, sending an email to info(at)priority-graphics(dot)co.uk or logging on to http://www.priority-graphics.co.uk.