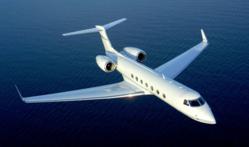 Private jets are no longer just a luxury, they are a necessity because time is money
Los Angeles, California (PRWEB) March 27, 2013
ClassyJets.com launches portal for worldwide private jet sales and charters. Brokers, direct buyers and travel agents now have resources for the best private jets in the United States, Europe, Asia & the Middle East.
Private planes have never been as popular as they are today. Despite the recession, high net worth families and billionaires continue to buy, lease or charter private jets – so the team at http://www.ClassyJets.com is meeting the demand with the ultimate list of resources for all things about private jets.
One of the great alternatives to solely owning a private aircraft is through fractional ownership, and several companies are leading the way with such a business model. The larger jet charter companies have massive fleets to compete in the business jet market: Airbus, Astra, Gulfstream, Boeing, Bombardier, Challenger, Cessna, Citation, Dassault, Falcon, Eclipse, Embraer, Hawker, Beechcraft, Learjet, McDonnell Douglas, Mitsubishi, Sabreliner, and Westwind.
For the billionaires and other Fortune 500 executives who own their planes outright, custom private jet interiors are a new trend that gains more and more popularity each year. Several international industrial design companies have thrown their hats into the ring to capture part of the market for building corporate jets – and the options are getting more luxurious all the time. Essentially, private jets have become mobile mansions for the billionaires that own them.
When it comes to luxury vacations for the rich and famous, the private jet charter is now standard operating procedure. Why fly first-class to a private island when you can bypass the stress of going through airport security and be flown on a private plane and land on a private air strip – complete with a red carpet rolled-out of course.
Global concierge companies like TravelRaven.com are using business jets to pamper their celebrity clientele. "The high net worth are essentially buying time by flying in a private plane," says Brian Daniel, travel agent to the stars. "Having to mess with the headache of a regular airport takes an entire day off of your vacation, so most of my clients elect to use a private jet."
Middle Eastern princes aside, the Wall Street crowd is one of the fastest-growing segments accounting for private jet sales worldwide. Forbes list billionaires are always competing for the best and biggest private jet – all in an effort to outshine their each other. It seems that many of the top 100 billionaires are constantly competing for the "most expensive private jet" award – figuratively speaking of course.