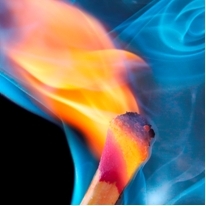 Columbia, MD (PRWEB) October 1, 2008
The complimentary Process Safety and Thermal Hazard Analysis webinars explore the development of safe, scalable chemical processes with case studies that are of interest to Process Engineers and Process Safety professionals. Webinar topics include reaction calorimetry, highly reactive chemistry in chemical R&D, safe scale-up for chemical processes, and safe process design.
About the Process Safety and Thermal Hazard Analysis Keynote Speaker: Dr. Francis Stoessel
Dr. Francis Stoessel, a Process Safety Consultant with the Swiss Safety Institute (SWISSI), is author of the book Thermal Safety of Chemical Processes: Risk Assessment and Process Design (Wiley, 2008). This practical textbook presents methods for systematic analysis of the risks of runaway reactions based on his extensive experience in practicing safety assessment in industry.
###