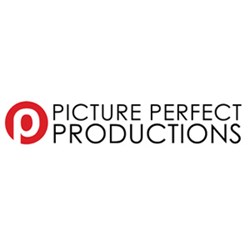 Singapore is the ideal hub in Asia. There is a wealth of creative talent here and doing business is clear and transparent.
Singapore (PRWEB) March 19, 2013
Picture Perfect Productions has re-established operations and, this time, in Asia. The firm, which was founded in London by award-winning Director of Photography Mr. Andrew Psarianos, produces engaging digital content for traditional, online and social media. It has opted for Singapore company incorporation early this year.
Commenting on the decision to open a company in Singapore, Founder and Digital Content Consultant, Mr. Psarianos said, "Singapore is the ideal hub in Asia. There is a wealth of creative talent here and doing business is clear and transparent. With regards to the digital content world, there are numerous opportunities as well as a wide and varied client base in the Asia Pacific region for us to work with."
Picture Perfect Productions brings with it over 20 years production and program making experience. Its reach spans across the United Kingdom, Europe, United States and the Middle East. To date, it has helped esteemed clients such as SAP, Bacardi, Canon, Nespresso, SHELL and a host of broadcast firms including Bloomberg, CNBC and BBC to increase brand awareness and convey effective and compelling stories.
Through its Singapore entity, Mr. Psarianos aims to grow the firm into a sustainable business and build a reputation in Singapore. Illustrating further, he said, "Through our suite of services, we aim to deliver quality digital content programs that not only meet all our clients' objectives but allow them to expand their brand reach and get their message out. We also want to develop a creative hub that nurtures talent here, passing on knowledge and experience."
Following a recommendation, Mr. Psarianos then consulted company registration specialist Rikvin, which then assisted him with the process. Commenting on the experience of setting up his firm, Mr. Psarianos said, "The Rikvin experience was first rate; they guided me thoughtfully and clearly. The responsiveness to queries, prompt attention to completing tasks and total professionalism were impressive. I have already recommended them to other colleagues."
Analysis by Rikvin shows that the Singapore government, via the Digital Media and Entertainment (DME) arm of the Infocomm Development Authority of Singapore (IDA), aims to mould Singapore into a global interactive and digital media capital by 2015.
Commenting further, Ms. Christine Lim, General Manager of Rikvin, said, "The presence of firms such as Picture Perfect Productions not only aligns well with this aim but also creates opportunities for creatives and businesses here. We are optimistic that Picture Perfect Productions will be off to a flying start here and we look forward to its continued success in Asia."

ABOUT PICTURE PERFECT PRODUCTIONS:
Picture Perfect Productions is a digital media production company with a wealth of creativity and production services. We enable video to exceed its function, and be a part of our client's content. We seek to assist our clients to tell an engaging story, make that emotional connection and promote sales. Our specialties include branded content, social networking, company messages, events, consultation, studio, crewing and post production.
ABOUT RIKVIN:
Established in 1998, Rikvin has since partnered with thousands of investors, entrepreneurs and professionals in their pursuit to access business opportunities overseas. Rikvin's areas of expertise include company incorporation, offshore company setup, accounting, taxation and other related corporate services. Rikvin is also a licensed employment agency with the Ministry of Manpower (MOM) and offers a full spectrum of work pass services for foreign professionals who wish to relocate to Singapore.
20 Cecil Street, #14-01, Equity Plaza, Singapore 049705
+65 6320 1888
http://www.rikvin.com