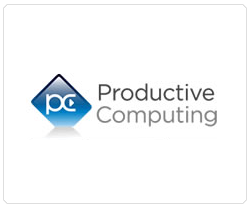 With this software, music program directors will have the ability to track and catalog music libraries, instrument and uniform inventories, people, ensembles, lockers, and schedules.
San Diego (PRWEB) March 18, 2013
Productive Computing, Inc. today announced the release of Music Director Pro, a web-based software management tool for band, orchestra, or choral directors. With this software, music program directors will have the ability to track and catalog music libraries, instrument and uniform inventories, people, ensembles, lockers, and schedules. This vital information is organized in one central repository and easily accessible 24/7 via a computer in the classroom, in the office, or at home. It is also accessible through mobile devices, which is very useful when music directors are in the storage room, out on the field or parade ground, in a concert hall, or when looking for a specific piece of music in the library filing cabinets.
This band director software solution does away with the issues normally experienced with hard-to-find, scattered, handwritten documents or numerous spreadsheets that are only available on one computer. Music Director Pro can also be simultaneously shared with multiple users in order to delegate the responsibility of data entry or managing different parts of the system by students, volunteers, or other staff members. This easy-to-use system will help directors reduce the current effort required to organize and track the assets within their music program.
Music Director Pro is a full-featured solution offered under a Software as a Service (SaaS) subscription model and comes with a free-30 day trial. There is no software to install or IT department to get involved. Customers can purchase a subscription to the software for an annual fee of $179.00 and have the optional choice to convert and import their current spreadsheet data for a one-time fee of $75.00.
Music Director Pro is built on the award winning FileMaker database engine which can also be easily deployed in a custom environment. Customers who are interested in customizing how the software functions to meet their specific needs or who would like to install Music Director Pro within their own IT infrastructure may obtain an unlimited user site license for a one-time fee. Contact Productive Computing for details on this license, deployment requirements, and for a quote for custom development services.
Watch the video below to review the features and benefits:
http://www.youtube.com/watch?v=akEoxaW-jHY
Key Features:
Access Through the Web
Music Director Pro can be accessed by any compatible web browser from any device that has Internet access.
Shared Access to the Data
Delegate responsibility to students, volunteers or other members of an organization to help with data entry or managing different parts of the system.
Ensembles
Create and track all ensembles and member roles including a list of all related ensemble members.
Schedule Events
Create a detailed schedule of events that can be published to the web for public viewing.
Music Library
Catalog the music library and keep track of the performance history of each composition, style classification, instruments that are showcased, missing parts and program notes.
People
Manage all necessary information including basic contact information, ensembles they are members of, auditions and challenges, instruments, locker and uniform assignments.
Instruments
Keeps track of instrument serial numbers, purchase and repair history, condition and which person has it checked out.
Uniforms
Track and assign uniform parts to specific individuals and lockers.
Optional Custom Implementation
License our engine and customize it to meet specific needs. Estimates are provided to build out a custom design.
Visit http://www.MusicDirectorPro.com to sign up for a 30-day trial or view the tutorial videos to see it in action.
About Productive Computing, Inc.
Since 1996, Productive Computing, Inc. has been helping its customers become more efficient and profitable by implementing custom software solutions using FileMaker Pro. Utilizing FileMaker Pro as a rapid application development tool, their certified FileMaker developers can create custom applications that a business can run on their Windows or Macintosh desktop computers, in a web browser, on an iPad or iPhone or shared simultaneously on all of these platforms.
Productive Computing, Inc. also produces several off-the-shelf productivity solutions such as Core4 CRM, Core3 CRM, Core2 CRM, Core2 Invoices, Music Director Pro, FM Work Orders, OrgPlanner and IT Asset Manager as well as a suite of FileMaker software plug-ins that allow FileMaker Pro to integrate with third party applications including Outlook, QuickBooks, Apple's Address Book and iCal, PDF forms, credit card processing, digital signatures and biometric fingerprint scanners.
In addition to building custom and off-the-shelf FileMaker Pro solutions and plug-ins, Productive Computing, Inc. is a full service FileMaker Pro hosting company. FileMaker hosting services allow customers to host their own FileMaker Pro solutions on Productive Computing servers in the cloud instead of purchasing and supporting the necessary server infrastructure themselves. These same servers also provide the infrastructure for customers who would prefer to subscribe to Productive Computing's Core4 CRM, Core3 CRM, Core2 CRM, and FM Work Orders products under a SaaS (Software as a Service) pricing model.
Productive Computing, Inc. is one of only a few companies in the United States to have earned the highly respected Platinum level membership within the FileMaker Business Alliance and recently won the exclusive FileMaker Business Alliance Partner of the Year award.