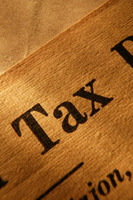 Allen, TX (PRWEB) August 19, 2008
Business Insurance Now recently added to their already extensive repertoire of specialty small business insurance coverage's with a professional liability package designed specifically for tax preparers. The new package has helped them to stake their claim as an elite resource for small business insurance with the expertise and capability of developing customized insurance.
Remaining as the place to go for small business insurance on the Internet, Business Insurance Now is showing small business owners why they're the top provider on the Web with their exclusive occupation-specific insurance packages. Their recent release of professional liability insurance, or "errors and omissions insurance", for tax preparers has gained renowned recognition in the tax preparer community for being a comprehensive risk management solution. As management consultants and insurance providers, Business Insurance Now is able to provide the full spectrum of risk management for small businesses swiftly, resourcefully, and affordably.
The specialty tax preparers errors and omissions and other small business insurance options can all be found at Business Insurance Now. Because they encompass the expertise to customize insurance packages specific to any type of small business, they also offer a variety of other coverage's. Some of the coverage's they offer include: Business Liability Insurance Package Policy, Professional Liability Insurance (Errors and Omissions), Workers' Compensation Insurance, Employment Practices Liability Insurance, and Umbrella Liability Insurance.
About Business Insurance Now
Business Insurance Now is a Web oriented supplier of insurance for small businesses nationwide. They are pinnacle small business insurance providers that also serve as management consultants; creating all-inclusive risk management solutions for small business owners with quick, clear-cut, and low cost results.
As the company continues to design more specialty insurance, such as the professional liability tax preparers insurance, they maintain their position and reputation as one of the finest small business insurance providers on the Web.
Additional information on Business Insurance Now and their services can all be found at http://www.BusinessInsuranceNow.com.
###