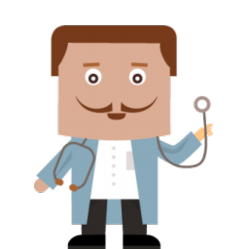 All the recent Google Update whether it was Penguin or Panda update is the best thing ever happened to SEO industry.
London (PRWEB UK) 12 March 2013
SEO Consultant Ibrar Khan launches his new website SEOSURGEON.CO.UK providing professional SEO Services in London and UK with a difference to companies of all sizes. The SEO Consultant has spent the last few months creating new seo strategies for the year 2013 for businesses with tighter budgets to ensure his clients continue to maintain high search engine visibility.
The Freelance SEO Consultant is also announcing his new Local SEO Services which will help businesses rank for local searches.
SEOSURGEON founder and CEO, Ibrar khan, states: "All the recent Google update whether it was Penguin or Panda is the best thing ever happened to SEO industry. Few years back low quality sites use to out rank the higher quality sites by some form of automated generated links from blogs and forums and were making life difficult for some SEO companies. After the Panda and Penguin update there is lots of improvement seen in Google search results. Virtually every form of unethical SEO seems to have been impaired or completely eliminated; now more businesses are going through the ethical way of SEO. Recently more businesses have been focusing more on quality content for their websites and off-site to improve their rankings rather than spinning it through software, which will over time improve the quality of the internet as a whole."
Below is a list of SEO Services the consultant provides to companies who are looking to improve their visibility in search results:

Link Building.
Onsite Optimisation.
Local SEO.
Competitor Analysis.
SEO Copywriting.
About SEOSURGEON
SEOSURGEON.CO.UK is run by seo specialist Ibrar Khan with many years of experience working with small to blue chip companies in UK.