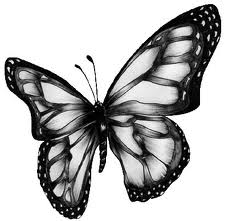 This is a revolutionary concept that once again shows the true marketing power and opportunities that can be found through the Internet
Pflugerville, Texas (PRWEB) September 14, 2012
"This is a revolutionary concept that once again shows the true marketing power and opportunities that can be found through the Internet", says Butterfly Marketing, LLC founder Billy Clements. "The business is 100% online and frees the business owner from all of the overhead expenses that often stifle revenue and profit generation. With unemployment rates holding steady, consumers are looking for ways to drive additional income and this industry represents a prime opportunity", says Mr. Clements.
Forward-thinking professionals like Mr. Clements and his company are powering the next generation of small business and entrepreneurship. While the Internet is filled with business opportunities, a business plan is still a vitally important tool to the success of these and other concepts. From the Internet and beyond, when the time comes to develop a plan of action for market entry and sustenance, let the professionals at Wise Business Plans manage all of your business plan and strategic direction needs.
Butterfly Marketing, LLC is one of the more recent clients that Wise Business Plans developed a business plan. Wise Business Plans has become recognized as one of the true market leaders in the area business plan development. Clients from around the globe have come to depend on Wise Business Plans to create winning business plans that accurately capture their vision and set them on a path towards success. At Wise, we pride ourselves on being flexible enough to create projects that meet their diverse needs while remaining true to the initial vision that our company was founded on. This is an extremely exciting time in our industry as each day offers an incredible opportunity to learn and grow in ways we could have never imagined" says Mr. Ferriolo.
About Wise Business Plans
Wise Business Plans is a professional business plan writing company that creates custom business plans. The firm is committed to increasing the fundability and growth rate of businesses through strategic planning. To learn more, visit http://www.wisebusinessplans.com or call 1-800-496-1056 to schedule a consultation.