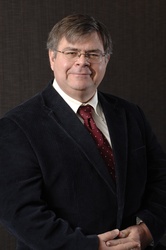 ABC has long been a reliable technical resource for contract laboratory services
COLUMBIA, Mo. (PRWEB) April 8, 2008
"The business of contracted pharmaceutical development has shifted in recent years," said John Bucksath, Sr. Vice President and General Manager of ABC Laboratories' pharmaceutical services division. "Small, entrepreneurial companies are responsible for a larger share of development, and most turn to contract laboratories like ABC for analytical support services. We've found those same customers often seek help understanding the types of studies and data required to support IND and NDA applications, and place a high value on direct, frequent communication. Our Program Management unit brings a new level of personalized service to the table."
Patrick Noland, an industry veteran with 30 years of pharmaceutical development, research and manufacturing experience, has been named Vice President of Program Management, and will lead the unit. "ABC has long been a reliable technical resource for contract laboratory services," said Noland. "This initiative takes outsourcing relationships to the next level. It's about partnering with our customers to develop drugs." Noland's experience includes direct responsibility for pharmaceutical product development, extractables and leachables, method validation, and technical support for product and material investigations. He is a contributing author to the CMC sections of four approved NDAs, two of which were inhalation products approved in the first application round.
Also supporting ABC's Program Management initiative is Noel Premkumar, Ph.D., who was recently named the pharmaceutical division's Chief Scientific Officer. Dr. Premkumar has more than twenty years of industry experience conducting in-vivo and in-vitro xenobiotic metabolism studies, and has extensive knowledge of FDA, ICH, EPA, OECD, and JMAFF guidelines, as well as Phase 0 guidance for radiolabeled micro-dosing studies. Dr. Premkumar has been with ABC Laboratories since 1990, and was a key player in developing the company's DMPK and bioanalytical programs.
About Analytical Bio-Chemistry Laboratories, Inc.
Analytical Bio-Chemistry (ABC) Laboratories, Inc. is a GLP and CGMP-compliant contract laboratory with expertise in analytical services and radiolabeling synthesis. From its inception in 1968, ABC Laboratories has been dedicated to solving scientific problems and providing expert analytical chemistry services to businesses required to meet government health and safety regulations. The company is celebrating its 40th anniversary and will be expanding into a new 90,000-square-foot pharmaceutical facility at the University of Missouri Discovery Ridge Research Park later this year.
For additional information, visit http://www.abclabs.com or contact Kristein King at (573) 441-3409.
Release Summary:
ABC Laboratories' new Pharmaceutical Program Management unit assists sponsors with study design and regulatory consulting services, and dedicates senior staff to provide oversight of operational performance, facilitate collaboration and ensure timely delivery.
Keyword Tags:
pharmaceutical, program management, pharmaceutical development