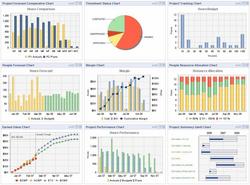 Sterling, VA (PRWEB) March 30, 2009
Unanet Technologies, a developer of services automation software that helps organizations manage people and projects for improved profitability, has released Version 9.2 of its market leading project portfolio management and tracking system.
Unanet's solution for project-based organizations is available both On Demand (Software as a Service) and Enterprise (installed on customer premise).
The latest Unanet release delivers significant enhancements for organizations looking to provide managers and staff with a robust set of tools to optimize their projects and resources, while automating administrative tasks.
Collaboration enhancements support management of project risks, issues and action items. Task Dependencies automate calculation and recalculation of schedules and associated resource forecasts and commitments. Numerous timekeeping improvements provide additional features to enforce standards and support DCAA audits, enabling faster processing of timesheets for approval and billing. The release also includes significant support for earned value management (EVMS), reflecting the increasing importance of cost and schedule performance reporting to project services companies, and especially those delivering projects for the US Federal Government.
Fran Craig, Unanet President and CEO commented "This latest major release of Unanet software reflects our continued commitment to innovation in delivering solutions for project-based organizations. More than 600 customers are realizing the benefits of Unanet project-based software to increase management insight, automate and streamline processes, reduce costs, and thereby improve profitability."
###