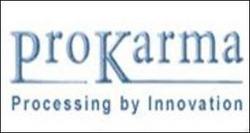 The Allerton acquisition ties in closely with our expansion strategy to grow Prokarma's east coast presence and enhance our delivery capabilities
Portland, OR and Chester, NJ (PRWEB) September 19, 2007
ProKarma, Inc. today announced that it has completed the acquisition of Allerton Associates, a New Jersey based information technology consulting firm. With this acquisition, ProKarma now has offices in nine major metropolitan markets in the United States and two offshore BPO, QA/testing and development centers in India. ProKarma now has over 400 employees.
"The Allerton acquisition ties in closely with our expansion strategy to grow Prokarma's east coast presence and enhance our delivery capabilities," said Manish Mehta, COO of ProKarma.
"ProKarma brings a mature business model with multiple technical delivery strategies and will enhance our ability to partner with our clients in the expanding global economy," said David Taylor, President of Allerton Asoociates.
The financial terms of the acquisition were not disclosed.
About ProKarma
ProKarma's innovative and cost effective IT services include custom solutions' ERP' QA testing and validation' security' and content solutions. The BPO division provides utility management' services procurement and data management services. Our product portfolio includes a services procurement solution' a utility management solution along with tools for automating middleware' and development of "rich thin client".
For additional information visit http://www.prokarma.com or email us at info @ prokarma.com.
About Allerton Associates
Allerton Associates Inc. is dedicated to providing concise information technology Solutions, business generation process reengineering, compliance monitoring and engineering, and consulting services to the information management sector.
# # #