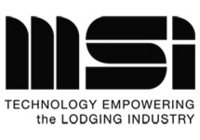 The integration with complex existing IT infrastructures proves both the capability of our property management software and the technical competence of our staff.
Phoenix, AZ (PRWEB) September 16, 2008
MSI (Multi-Systems, Inc.), a hospitality technology solution provider focused on property management software and solutions, demonstrates its technology advances and expanding platforms. This summer, MSI successfully installed two of its flagship products, WinPM and WinSAM, on the Windows Vista operating system at the University of Virginia campus Darden hotel. In addition to establishing a Windows Vista-supported property management solution, MSI also installed the hospitality technology using a virtual server with a hosted database running on Microsoft SQL Server 2005.
This install is representative of the type of complex infrastructures into which MSI's unique property management solution can integrate. MSI proves once more that it can meet the demands of the industry's savviest clients. MSI has embraced Microsoft technologies for use with its property management software that meets industry needs today and beyond.
"Our commitment to the Microsoft software platform is consistently demonstrated through our development and product releases. It's our desire to provide MSI customers with leading edge hospitality technology solutions to meet their evolving needs," said Laura Kirby-Meck, chief marketing officer for MSI. "The integration with complex existing IT infrastructures proves both the capability of our property management software and the technical competence of our staff."
"Our technical and product teams are consistently testing advanced technologies to expand our ability to meet property needs. WinPM 2.2 utilizes Microsoft's dynamic code compilation again, using the latest Microsoft technologies, and EPM is fully built on the Microsoft .NET Framework," Dave Kantrud, senior vice president of development noted. "It is critical for MSI to proactively align our hospitality technology solutions with changing industry standards, and we actively participate as a Microsoft Gold Certified and a HTNG Platinum partner to further enhance MSI's product offerings and client experience. Being able to offer our prospective and current clients the ability to have the most current technology integrated with MSI's property management solution is our top priority," Dave further commented.
"To drive differentiation in the guest experience, hospitality operators need to push a 360-degree view of individuals across the entire experience - from pre-arrival, to check-in, to on-premise services," said Sandra Andrews, U.S. hospitality industry solutions director, Microsoft Corp. "With Windows Vista, MSI's solution offers fully integrated property management, POS and web booking, in a secure and user friendly environment for hotel employees, helping deliver the right information to the right people to make an impact."
About Multi-Systems, Inc.
Serving the hospitality industry since 1990, MSI (Multi-Systems, Inc.) is a leading supplier of hotel technology and property management software solutions. With an installed customer base of nearly 3,000 hotels and resorts throughout North America, MSI is one of the largest privately-held providers of fully-integrated property management, sales, marketing and catering, point of sale, web booking, and centralized corporate services. MSI specializes in "total system solutions" for management companies and hotel chains by providing central reservation and property system integration. For more information on MSI, visit http://www.msisolutions.com.
###