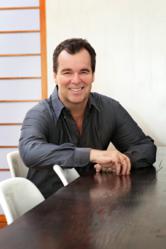 One of the things that makes my conferences so unique is the huge amount of experience and ideas the attendees bring with them
(PRWEB) March 20, 2013
Self-made millionaire, property investor and author, Rick Otton, is known in the UK as the creator of "How to Buy a House for a Pound." Over the past ten years, he has successfully trained UK investors to become property millionaires including household names such as Simon Zutshi, David Lee, Sarah Barrett, Ben Rogers, Glen Armstrong, Reena Malra and Richard Shepherd.
Mr Otton has announced that in response to popular demand, more tickets will be made available at his UK Zero-Debt Property Cash Flow Conference in April, where he will share his revolutionary secrets with serious investors in the face of the lingering property market crisis.
The property mastermind also unveiled that some of his leading students with multi-million-pound portfolios would be available for Q & As at the 'raw and unplugged' three-day property seminar.
"One of the things that makes my conferences so unique is the huge amount of experience and ideas the attendees bring with them. At this year's conference we'll be running specific sessions for active investors, so you can be sure to get exactly what you came for," Mr Otton said.
"By the time you leave I guarantee you'll know exactly where to generate leads and find deals and have everything you need in order to have a property business in 2013."
Low risks, low costs
Mr Otton said his unique property strategies were ideal for today's economy as they allowed both property buyers and sellers to negotiate a win-win deal while investors simply acted as middlemen with the power to control (rather than own) assets, without the risk or costs.
He said his techniques were crucial as they did not require investors or home owners to have access to a bank mortgage, equity from an existing property, stamp duty or a deposit in order to break into the market.
"Sellers love my techniques because their problems get solved fast and they get more money for their property than anyone else will pay them," Mr Otton explained.
"Buyers love it because they're usually first time buyers who cannot get a mortgage immediately, and are just relieved to end their search for a property for sale and finally get onto the property ladder. In simple terms, the buyer is actually a tenant who has an option to purchase in the future, with their rent money going towards the purchase price of the property."
More than two decades ago, Mr Otton bought his first property in the US without investing any personal cash at a time when the nation was in the depths of a savings and loans crisis, the banking system had completely collapsed and getting a mortgage was impossible.
Since then, he has bought more than 300 properties and shared his knowledge on creating long term wealth and gaining financial freedom with tens of thousands of investors worldwide.
2013 marks the 10th Anniversary of Mr Otton's introduction of property options to the UK.
For more information about the Zero-Debt Property Cashflow Conference 2013 (being held 19-21 April 2013), visit RickOtton.co.uk
About Rick Otton
Rick Otton has spent decades making money by snapping up inexpensive real estate and putting it to work building wealth. 2013 marks the 10th Anniversary of his introducing Property Options into the UK real estate investment scene.
He is the founder and CEO of We Buy Houses, which operates in the U.S., U.K., Australia and New Zealand putting his strategies to work every day.
Otton received his start in alternative real estate investment in 1991 and within a year acquired 76 properties. In the following years, he made a fortune using his low-risk, high-reward strategies to inexpensively acquire real estate.
Now, Otton shares the wealth by sharing the wisdom, teaching others how to buy and sell real estate without cutting banks and other middlemen in on the deal.
In 2003 Rick first revealed his property option strategies in the United Kingdom and in 2008 became the creator of 'Houses for a Pound'. Otton has been featured in a variety of television programs and magazines.
Details of Mr Otton's UK Zero-Debt Property Cashflow Conference are at RickOtton.co.uk