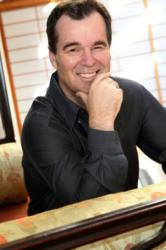 there other ways to buy and sell houses, real property options, and the strategies that I use are not affected by outside influences, like the credit rating downgrade
London, England (PRWEB) March 13, 2013
This year marks the Tenth Anniversary that property investment expert, Rick Otton, has been teaching his strategies for those in the UK to become home owners, without bank involvement. Today he revealed how those who have remained locked into the bank system will be impacted by the downgrading of Britain's credit rating by Moody's.
"Big business in the UK is reeling following the decision by Moody's credit rating agency to downgrade Britain's credit rating from the AAA rating it has held onto so proudly since 1978" said Mr Otton. "But the decision has far reaching implications for hard-working families as well - particularly those who have home loans with banks."
"These are uncertain economic times for the UK, with inflation already predicted to peak at 3 per cent this year, which is double the expected average wage rise - and that was before the credit rating downgrade" he said. "Capital Economics has already come out and said that they fear that the lower pound alone could add a further 0.8 per cent to the CPI."
Mr Otton said that the cost of fuel, which is traded in dollars, is likely to rise, and this alone will impact the price of food, travel, and many other everyday necessities.
"The rise in the cost of living will put added pressure on those with traditional, inflexible, bank loans and may stall the plans for those planning to become property investors, with long-term plans to make money through property" he continued.
He explained that the impact will be felt by people who are saving for a deposit as well - saying that they will now take even longer to do so with the increases in costs of living.
"But there other ways to buy and sell houses, real property options, and the strategies that I use are not affected by outside influences, like the credit rating downgrade" said Mr Otton.
Real Estate Conference For April
Mr Otton believes that his scheduled three day conference on how to invest in property with no deposit, and without the constraints of bank requirements, could not have been timed better. His Zero-Debt Property Cash Flow Conference will expand on property options concepts that he first introduced to the UK 10 years ago, in 2003.
Known as a creative thinker, and property mastermind, in preparation for the conference, Mr Otton has now shared details of the strategies he's used to create a property portfolio worth millions of pounds in a webinar which is free for all to access at RickOtton.co.uk
About Rick Otton
Rick Otton has spent decades making money by snapping up inexpensive real estate and putting it to work building wealth. In 2013 he marks the 10 year anniversary of sharing his property options strategies to everyday men and women in the UK.
He is the founder and CEO of We Buy Houses, which operates in the U.S., U.K., Australia and New Zealand putting his strategies to work every day.
Otton received his start in alternative real estate investment in 1991 and within a year acquired 76 properties. In the following years, he made a fortune using his low-risk, high-reward strategies to inexpensively acquire real estate.
These days Mr Otton shares his progressive property strategies as a real estate educator, teaching others how to buy and sell real estate without cutting banks and other middlemen in on the deal.
In 2008 Rick revealed his strategies in the United Kingdom and became the creator of 'Houses for a Pound'. Otton has been featured in a variety of television programs and magazines.
Mr Otton's UK property investment webinar replay can be heard, free of charge, at RickOtton.co.uk