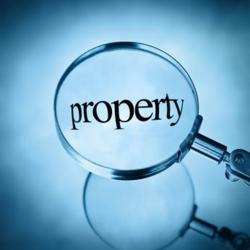 In today's age of Internet communication we need to stay active in the latest customer service trends
San Diego, CA (PRWEB) March 03, 2013
PropertySearch.us.org is a new website that has recently expanded their customer service department to cover social media. The company shared that customers can now write their comments and complaints on the new Facebook page at their convenience.
One website official remarked, "In today's age of Internet communication we need to stay active in the latest customer service trends. This means that we must set up accounts on all social media platforms that we can and constantly monitor activity to help our consumers."
The company will also start releasing YouTube videos about their services and real estate advice, said the representative.
"YouTube is also an ever-growing social media website. Viral trends are exploding every day. From Gangnam Style a few months back to the new Harlem Shake craze, we hope to produce videos just as worthwhile for our customers to enjoy," shared the company agent.
PropertySearch.us.org also maintains an active presence on Twitter and welcomes all customers to find their account @PropertySearch_. Many property search consumers have already reached out and have received a response nearly immediately when tweeting at the company.
Through social media the company also will keep home buyers and sellers informed of property market trends. Weekly blog updates have already been added to their schedule and help keep customers aware of the latest happenings of the business.
About PropertySearch.us.org:
PropertySearch.us.org is the best partner for accessing property records. With a database of thousands of records, the company's number one commitment is to help real estate consumers find the reports they are seeking. Contact the company at manager(at)propertysearch(dot)us(dot)org, like them on Facebook, or dial 1-888-869-7539 to reach customer service directly.