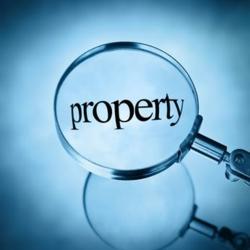 Houston, TX (PRWEB) March 17, 2013
At PropertySearch.us.org, they take their customer seriously. They look to provide not only the most accurate property records possible, but also to give their clients the best customer service possible. With that, the company has renewed their customer service mission statement.
The company has worked long and hard on it, and consider it similar to Charles Foster Kane's "Statement Of Principles." So, here is how PropertySearch.us.org sees their customer service mission:
1. You will never be on hold for more than two minutes.
2. Your question or concern will always be resolved to your satisfaction.
3. We will seek out your feedback during every step of the process.
4. We will constantly find ways to improve our level of customer service to you.
5. We will reward our representatives when they provide good customer service.
6. We will put your interests above our own.
7. We will treat you with respect.
8. It will not take more than five minutes to solve your problem.
9. You will always have access to our customer service managers.
10. We will treat you like a trusted friend.
11. Our products and services will continue to improve.
12. Customer satisfaction, not profits, will be our driving force.
13. We will respect your opinions.
14. We will do everything we can to educate you about the real estate market.
These are our core values. We hope you understand how deeply committed to them we are and that you are our primary concern.
About PropertySearch.us.org:
PropertySearch.us.org is the best partner for accessing property records. With a database of thousands of records, the company's number one commitment is to help real estate consumers find the reports they are seeking. Contact the company at manager(at)propertysearch(dot)us(dot)org, like them on Facebook, or dial 1-888-869-7539 to reach customer service directly.