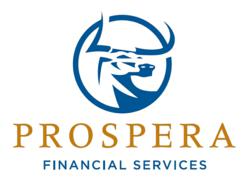 Prospera Financial Services is proud to announce their new agreement with Wela and their Agg Yield Portfolio
Dallas, TX (PRWEB) February 28, 2013
Prospera Financial is proud to announce a new addition to their PFS Portfolio Models- Wela Strategies and their Agg Yield portfolio. In today's low interest rate environment, advisors and their clients are searching for a total portfolio approach. Prospera believes through Wela's research-based methodologies and strategic asset allocation that they have the capabilities to help financial advisors address this need for their clients.
The Wela Agg Yield was classified in the global all-asset tactical group and was ranked at the top for one year returns out of thirty-one ranked managed ETF portfolios. Also, the Morningstar ETF Managed Portfolios Landscape Report ranked the Wela Agg Yield ETF Portfolio as the top ranking Tactical Global ETF Strategy in the country.
Prospera's PFS Portfolio Models is committed to providing unique investment solutions while maintaining client and advisor demand for excellence, quality and responsibility. Prospera is pleased to add the Wela products to their PFS Portfolio Models, a great option for their financial advisors.
About Prospera Financial Services
Founded in 1982, Prospera Financial Services, member FINRA/SIPC and a registered investment advisory, offers the flexibility and resources only found at some of the nation's largest broker dealers. Headquartered in Dallas, TX, Prospera was named Broker Dealer of the Year by Investment Advisor Magazine in 2009, 2010 and 2012. Prospera Financial supports over 130 independent financial advisors nationwide and manages 5 billion in assets. For more information about Prospera visit http://www.joinprospera.com.